Transfer from Stockwell (SW9) to Heathrow Airport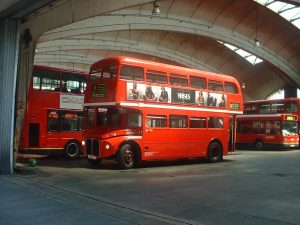 Neighboring South Lambeth, the district we have previously talked about, you will find Stockwell, home to one of the biggest Portuguese communities in Great Britain, also known as "Little Portugal". Due to the great number of Portuguese that found a home in Stockwell, a lot of Portuguese cafes, restaurants, bakeries have been established and compete today with the ones of Caribbean and West African origin as Stockwell also house a great number of residents coming from this part of the globe.
Historically Stockwell has been a rural manor outside London up until the 19th century, when the railway was established in the region. At that time it comprised market garden and a beautiful botanical garden belongig to John Tradescant which is celebrated today in Tradescant Road, which was constructed in 1880 over it. From the 19th century, Stockwell developed as a middle class suburb housing residents such as Arthur Rackham. Its social and architectural performance in the 20th century were more varied and today Stockwell is known for having a lot of social housing, the main estates being Lansdowne Green, Stockwell park, Studley, Spurgeon, Mursell and Stockwell Gardens.
Transfer from London Heathrow Airport to Stockwell(SW9) by Rail:
In order to get transfer from London Heathrow Airport to Stockwell by rail you must take the Tube to Green Park Station in a journey that will last approximately 46 minutes. From Green Park Station you will be able to take another tube to Brixton Station. Other transport options include taking a taxi transfer from Heathrow Airport or Green Park Station to Stockwell.
Transfer from London Heathrow Airport to Stockwell(SW9) by Car:
If you want to get from Heathrow Airport to Stockwell by car you must take the M4 motorway. A distance of 19 miles separates Stockwell from Heathrow Airport.
Transfer from London Heathrow Airport to Stockwell(SW9) by Taxi:
A Taxi Transfer from London Heathrow Airport to Stockwell with 247 Airport Transfer will take approximately 1 hour. The Heathrow Airport transfer to Stockwell will cost around 41 GBP for a saloon car.
Image: Wikipedia.