Transfer from Brockley (SE4) to Gatwick Airport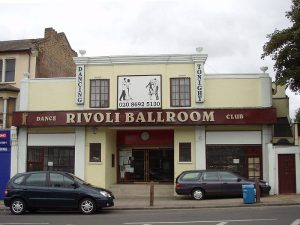 Crofton Park is a beautiful residential suburb located in the Lewisham London Borough. The area is surrounded by Honor Oak, Brockley and Charing Cross. Some of the most notable attractions in the region are St Hilda Crafts and Arts Gothic Church, Brockley Jack Theatre and the Rivoli Ballroom. The last landmark is London's oldest ballroom. It dates from the 1950s and it is famous for its interior fittings and original décor. The finishes include oversized Chinese lanterns, glitter balls, chandeliers, flock wallpaper and red velvet. The ballroom hosts numerous musical and dance events and it's also a popular film location.
The building was constructed in July 1913 and at that moment it was called the Picture Palace of Crofton Park. The architecture was signed by Henley Attwater. In 1929, the venue became the Rivola Cinema. Finally, in 1957, the structure was transformed into a dance hall. The new Rivoli was opened in 1959 and it featured a beautiful and majestic Canadian maple dance floor. In 1960, the venue was improved, by adding a large Member's Bar.
Transfer from London Gatwick Airport to Brockley (SE4) by Rail:
So as to get transfer from London Gatwick Airport to Brockely by rail, you need to take the National Rail Service to East Croydon. This journey will last approximately 10 minutes. From East Croydon Station, you can take another train to Honor Oak Park. Other transport options include taking a taxi transfer from East Croydon Station or Gatwick Airport to Brockley.
Transfer from London Gatwick Airport to Brockley (SE4) by Car:
In order to get from Gatwick Airport to Brockley by car, you have to take the M23 motorway. Gatwick Airport is 25.8 miles away from Brockley.
Transfer from London Gatwick Airport to Brockely (SE4) by Taxi:
A Taxi Transfer from London Gatwick Airport to Brockley with 247 Airport Transfer will take approximately 1 hour and 8 minutes. The Gatwick Airport transfer to Brockley will cost around 51 GBP for a saloon car.
Image source: Wikipedia.