247 Airport Transfer at WTM London 2014
247 Airport Transfer will participate at the popular World Travel Market London 2014, that is taking place between the 3rd and 6th of November at Excel London. At the same stand you can see other brands under the trade name Airport Transfer Ltd., mainly 247 Coach Hire, Happy Ride, England Discovery Tours, 247 International Airport Transfer and the long term software partner, InsoftDEV. Take advantage of this opportunity and participate at a leading event for the travel industry.
World Travel Market is dedicated to businesses in all over the world, with professional conferences, network events, negotiation sessions and other corporate trainings. The best thing about it is that international companies related to travel have the chance to meet future business partners and/or customers. This event has become a significant gate for the bloom of the travel industry.
Purchase an invitation on the official website and you can establish a meeting with the General Manager of 247 Airport Transfer. Learn how one single man managed to raise such an impressive minicab company and maintain high professional standards over the years. Great surprise are awaiting at the stand, including special promotional materials and prizes.
As mentioned before, at the same stand you can learn more about the other existing brands. Take a look at the WTM London 2014's Airport Transfer Ltd. profile. You will see that this stand is definitely worthy of your time and business needs, as it offers everything that is related to transfers in The United Kingdom and, most recently, to any other country in the world.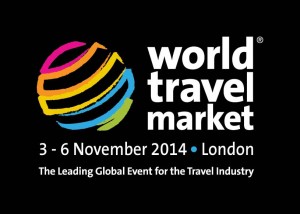 Let us quickly introduce you to all the current brands under the Airport Transfer Car Ltd. umbrella: 247 Airport Transfer (specialized in minicab transfers from the main five airports in London to any destination in England), Happy Ride (provides Executive transfers in Central London areas), 247 Coach Hire (concerns with coach transfers for larger groups of passengers all over the UK), England Discovery Tours (offers a range of creative tours in the United Kingdom), and 247 International Airport Transfer (the newest project specialized in airport transfers on five continents).
For more details, visit our stand at this year's edition of the WTM London top event. We are looking forward to seeing you and possibly talk about a long term collaboration. Just how Airport Transfer Ltd. likes it: professional.