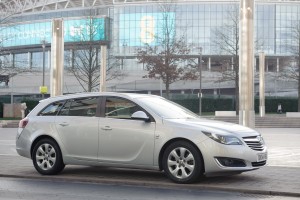 Stansted Airport currently serves over 170 destinations across Europe, Central and North America, North Africa and it's a base for a number of major European low-cost carriers. If you arrive at Stansted airport and your hotel is in Central London you can choose to travel by public transport: train or regular buses. But if you have many pieces of luggage or you just want to enjoy your journey to London without any worries, you might consider booking your Stansted to Central London transfer ahead with a professional minicab company.
Why 247 Airport Transfer?
Providing minicab services for more than 6 years in the London Private Hire market we constantly aim to improve the quality of our services and to satisfy our clients every time they choose us. Starting with our skilled and professional drivers, our friendly operators available 24/7, even on Bank Holidays and our more than affordable quotations, we can guarantee you that your Stansted to Central London transfer will be safe and carefree. We offer a wide range of benefits when booking your journey with us:
• 10% lifetime discount for every journey if you register online
• Child seats on demand
• 50% cheaper than Black Cabs
• Extensive fleet of new and modern vehicles: from saloon up to 8 passenger
• Flexible payment options (Pay Pal, Bank Transfer, Cash)
• Passenger assistant when required
• Instant invoice on request
• A user-friendly web and mobile booking app
• Personalized free minutes after landing
Besides all the above-specified reasons, your journey will also benefit of free of charge services. A short list of free services that we offer includes: 30 minutes free waiting time at the airport pick-ups, free Wi-Fi in all the vehicles, free flight monitoring process and no extra charge for flight delays, free meet and greet service with an electronic name board included.
Booking your Stansted to Central London transfer
You can book your transfer in just a few click with our smartphone app (available for Android and IOS) or by accessing our website and book online. Also, if you have any difficulties you can always address our polite operators who will guide you through the booking process. We ensure you that you will have the best conditions and you will always arrive on time so don't waste your time by searching other transport options. Choose 247 Airport Transfer and we promise you won't regret it.