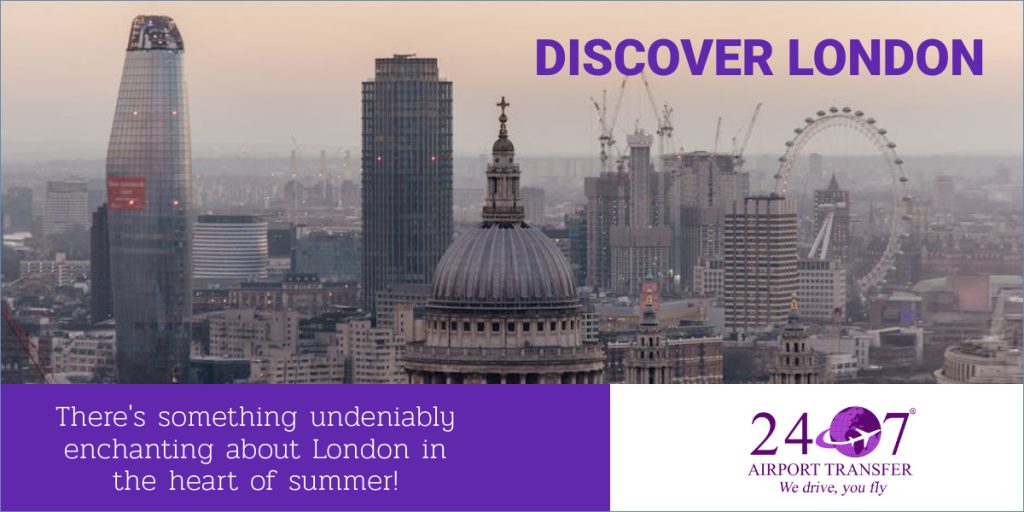 There's something undeniably enchanting about London in the heart of summer, and July is no exception. As the sun casts its golden glow on iconic landmarks and the city buzzes with vibrant events, it's the perfect time to explore and immerse yourself in London's cultural riches. Whether you're local seeking new experiences or a visitor eager to soak in the city's charm, our comprehensive guide covers the most delightful activities to do in London this July.
Unwind in London's Scenic Parks
Summer in London isn't complete without a leisurely visit to one of its many lush, green parks. Hyde Park, one of the city's largest, is an oasis of serenity amid the bustling metropolis. Pack a picnic, rent a pedal for a delightful trip on Serpentine Lake, or simply enjoy the picturesque scenery.
For a more exotic experience, head to the Royal Botanic Gardens at Kew. Marvel at the breathtaking variety of plants, walk the treetop walkway and don't miss the fascinating hive installation, which offers an immersive insight into the life of bees.
Take in the Rich History
London is steeped in history, and what better time to explore it than under the summer sun? The Tower of London is a must-visit, where you can admire the Crown Jewels, explore the ancient White Tower, and maybe catch a glimpse of the infamous ravens.
For a free experience, the British Museum offers a treasure trove of historical and cultural artefacts. And don't forget to visit the iconic Westminster Abbey, where centuries of royal history await discovery.
Dive into the Cultural Scene
July is a particularly exciting time for culture enthusiasts. The West End bursts with award-winning plays and musicals – an absolute must for theatre lovers. If you're more into art, the Tate Modern and the National Gallery showcase some of the world's most renowned artworks.
For a unique twist, catch a Shakespeare play at the open-air Globe Theatre. The traditional, circular layout and authentic costumes create an atmosphere akin to that of Elizabethan times.
Savour London's Culinary Delights
London's food scene is as diverse as the city itself. From traditional English pubs serving classic fish and chips to contemporary Michelin-starred restaurants showcasing global flavours, there's something for every palate.
For a taste of London's hip and trendy culinary culture, stop by Borough Market. This bustling food hub offers a cornucopia of gourmet goodies, from artisan cheeses to exotic street food.
Celebrate at a Festival
July sees London become a hub of festivals. Check out the Lovebox festival in Gunnersbury Park for some electronic, hip-hop, and pop tunes. Or for a family-friendly experience, the Lambeth Country Show offers farm animal displays, horticultural shows, and live music.
See London from New Heights
Finally, see the city in all its glory from the London Eye or the Shard. The stunning panoramic views make for unforgettable memories and spectacular photo opportunities.
Whether you're savouring London's culinary delights, exploring its rich history, or relaxing in its scenic parks, there's something for everyone in London this July. With its eclectic mix of activities, London in July is a vibrant tapestry of experiences waiting to be discovered.