247 Airport Transfer Accreditations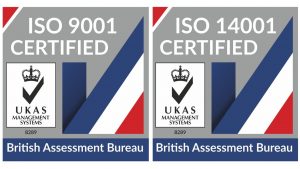 ISO 9001 was first introduced in 1987 and requires organisations to demonstrate that they do what they say they do and that they have a quality management system in place to ensure consistency and improvement; leading to high levels of performance and customer satisfaction. Certified organisations are committed to continuous improvement and are assessed annually to ensure progress is being maintained.
ISO 14001: 2004 was first introduced in 1996 as a British Standard and requires organisations to have an environmental policy and action plan to manage their impact on their environment. Certified organisations are committed to continuous improvement and are assessed annually to ensure progress is being maintained.
Customer care and reliable service are two of the most important factors in our day to day activity here at 247 Airport Transfer. In our opinion, this is the path to become the leading minicab company on the private hire market in London. In order to achieve this goal, we took upon ourselves to improve the quality management in our organization and provide a higher level of performance. The best way to demonstrate this was by obtaining the ISO 9001 standard, which represents a pillar for the quality assessment of the business community.
As we stated in our vision 247 Airport Transfer is a company that belongs to the future and we feel that we have a responsibility in preserving the environment. The ISO 14001 accreditation represents for us a long term engagement towards this promise. We will respect and honor our environmental policy with each decision we make.
Here at 247 Airport Transfer, we are proud to have obtained the ISO 9001 and ISO 14001 accreditations, not only because they represent a testament to our efforts for higher quality standards in our services but also because it stands as a promise for future progress. The benefits of registration to the ISO9001 and ISO14001 standards include:
Streamlining an organization's procedures
Bringing consistency to an organization's service delivery
Reducing cost and rework
Improving an organization's management practices
Enhanced status
Competitive advantage
Lower insurance premiums
LPHCA 5 Star Grading for excellent customer service

The London Private Hire Car Association is committed to ensure safe travel with Private Hire Vehicles in the United Kingdom. The Association has developed an Independent GradJing System that has been used for over 20 years as a benchmark for standards in the Industry. The process has a 6 page assessment and a "Star Rating" of all Member Operators who are certificated with LPHCA.
247 Airport Transfer has been submitted for the "Star Rating" evaluation and has proven worthy or its highest 5 star ranking for excellent customer services. This evaluation represents a statement to our engagement towards our clients. We devote our time and efforts in order to provide the best private hire services on market and ensure the highest satisfaction level at all times.
NVQ Certificate by Gram Training
Gram Training Ltd is a company that offers professional training and consultancy services for business management and administrative services.
The staff made up of operators and controllers are an important part for 247 Airport Transfer. They must be properly trained in order to provide professional services to our clients. In order to achieve that we turned to Gram Training for the training of all our employees.
We received a NVQ Certificate, Level 2 in Road Passenger Vehicle Driving and Transport Operation by Hamilton Mercer and a Certificate in Exceptional Customer Service.
 Information Commissioner's Office – Data Protection Act 1998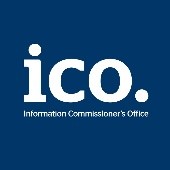 The Information Commissioner's Office is the United Kingdom independent authority to set up to uphold information rights in the public interest, promoting openness by public bodies and data privacy for individual according cu Data Protection Act 1998.
247 Airport Transfer values his customers privacy and you can find us under the Registration Number: Z3112701. For more information http://www.ico.org.uk/