Transfer from Luton Airport to Colchester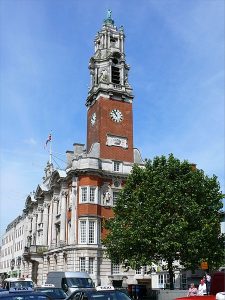 Apart from the fact that Colchester holds its position in Britain's history as the first Roman city, the town today is a various and vibrant shopping center with a special cosmopolitan environment and a successful cultural life.
The town is one of the best places in England for a weekend escape. It is an enchanting location with a pleasant peaceful feel and a history that's difficult to overcome. It is known as Britain's first recorded city. A village existed here starting with the 5th century BC. Hundreds of years later the village was conquered by the Romans which founded their northern capital Camulodunum here. Following the fall of the great Roman Empire, the town went under the rule of the Anglo-Saxons, Vikings, Normans and was home to royalties while in the one month siege in the English Civil War.
The main point of interest in Colchester is the Norman castle, established by William the Conqueror. The castle is considered to be the twin brother of the Tower of London as they were constructed in the same time period and look pretty much the same. While visiting the castle you can make a stop at Castle Park which is a reasonably massive park at the base of Colchester castle. A variety of activities annually take place there, such as cricket games, music fests and a fireworks displays.
Transport from London Luton Airport to Colchester by Coach:
National Express offers various direct services from London Luton Airport to Colchester. The time of the trip will be around 3 hours and will cost around 24 GBP .
Transport from London Luton Airport to Colchester by Rail:
There are multiple ways to get to Colchester by rail. The best one is to take the mainline train runs from London Liverpool Street, through Stratford. To get to Liverpool Street Station you must first arrive at the Picadilly line (blue line), and change at Holborn. A journey from London Luton Airport to Liverpool Street Station will last about 50 minutes.
Transport from London Luton Airport to Colchester by Car:
You can get to Colchester by car either via the A12, which connects with the M25 from the south, or the A14, which links up with the M1/M6 from the North.
Transport from London Luton Airport to Colchester by Taxi Transfer:
A Taxi Transfer from London Luton Airport to Colchester with 247 Airport Transfer will cost around 112 GBP for a saloon car. The airport transfer from London Luton to Colchester will take approximately 1 hour and 45 minutes.
Image Wikipedia.