Transfer from Kilburn (NW6) to Gatwick Airport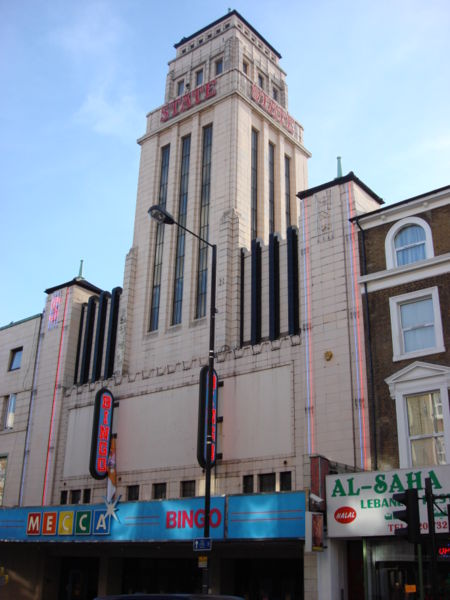 In the same Kilburn district, close to the center of London, one of the most recent areas of London welcomes us a varied demographic and numerous architectural styles. An example of the unique architectural designs found in Queens Park is Zog House, the innovative split-level eco house found on Donaldson Road. The park and the streets around it found the heart of this beautiful neighborhood which has met its first occupants starting with the late Victorian period. Its initial residents were commonly lower middle class school-teachers, clerical workers, insurance company employees and bank clerks.
Apart from the unique architectural designs, Queens Park is also a mix of two-story terraced houses, built around 1900, generally have clean, classical lines while other have been designed in a Gothic style.
The most important feature of the Queen's Park neighborhood is the park itself which comprises and area of 30 acres.
The park is today under the management of the City of London Corporation and has just been named a Green Flag Park in acknowledgement of the top quality of its services and environment. The park houses a pitch-and-putt course, a superb ornamental garden, six tennis courts as well as a children's playground, an animal farm and a cafe.
Transfer from London Gatwick Airport to Kilburn(NW6) by Rail:
In order to get transfer from London Gatwick Airport to Kilburn by rail you must take the National Rail Service to Clapham Junction in a journey that will last approximately 24 minutes. From Clapham Junction you will be able to take another train provided by the National Rail to Brondesbury Park Station. Other transport options include taking a taxi transfer from Gatwick Airport or Clapham Junction to Kilburn.
Transfer from London Gatwick Airport to Kilburn(NW6) by Car:
If you want to get from Gatwick Airport to Kilburn by car you must take the M4 motorway. A distance of 31 miles separates Kilburn from Gatwick Airport.
Transfer from London Gatwick Airport to Kilburn(NW6) by Taxi:
A Taxi Transfer from London Gatwick Airport to Kilburn with 247 Airport Transfer will take approximately 1 hour and 30 minutes. The Gatwick Airport transfer to Kilburn will cost around 57 GBP for a saloon car.
Image: Wikipedia.