Transfer from Kilburn (NW6) to Heathrow Airport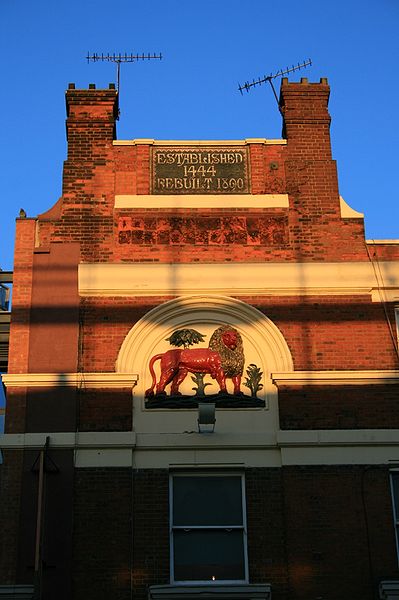 Identified as one of the 35 major centers in Greater London, Kilburn is one of the busiest regions in England's capital as well as one of the most multicultural districts here. It is most famous for holding the highest Irish population of any London area.
Kilburn began its existence as a priory, in the 12th century, on the banks of the Kilburn Brook, following the present day Kilburn High Road which was initially a Celtic road that united the settlement which today are identified after the names of Canterbury and St.Albans. The road was known as Watling Street during Roman times. Kilburn developed on the banks of a river which was identified after many names during history. Either it was called Cuneburna, Kelebourne or Cyebourne, the river flows from Hampstead, thorugh Hyde Park into the River Thames. Its present day name is River Westbourne.
Among the landmarks you are able to spot in Kilburn I could name Kilburn High Road, Gaumont State Cinema and the Tricycle Theatre.
Kilburn High Road is the most important street in Kilburn. It has historically been part of the line of a Roman route called Iter III which was later named Watling Street by the Anglo-Saxons.
Gaumont State Cinema has once been the biggest auditorium in Europe, at the date of its opening, in 1937. It has the possibility to provide seats for 4,004 people. Today it is a Grade II* listed Art Deco building.
Transfer from London Heathrow Airport to Kilburn(NW6) by Rail:
In order to get transfer from London Heathrow Airport to Kilburn by rail you must take the Heathrow Express to Paddington Station in a journey that will last approximately 16 minutes. From Paddington Station you will be able to take the tube to Queen's Park Station. Other transport options include taking a taxi transfer from Heathrow Airport or Paddington Station to Kilburn.
Transfer from London Heathrow Airport to Kilburn(NW6) by Car:
If you want to get from Heathrow Airport to Kilburn by car you must take the M4 motorway. A distance of 20 miles separates Kilburn from Heathrow Airport.
Transfer from London Heathrow Airport to Kilburn(NW6) by Taxi:
A Taxi Transfer from London Heathrow Airport to Kilburn with 247 Airport Transfer will take approximately 1 hour. The Heathrow Airport transfer to Kilburn will cost around 35 GBP for a saloon car.
Image: Wikipedia.