H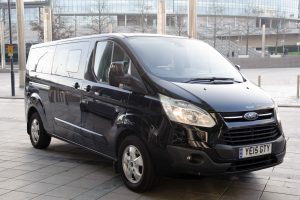 eathrow Airport is really large and full of shops, restaurants and several offices so it may be challenging for you to locate the exit, even if signs will help make this job easier for you. When you land on Heathrow, before anything else, you will have to pass through Immigration and passport area, Baggage reclaims area and UK Customs. After customs, you find the meeting points where you can get picked up by the 247 Heathrow Transfer driver, in case you booked one in advance. If arriving at Heathrow from the USA, Australia or Canada you will certainly land on terminal 1, 3 or 4, as terminal 2 is under works of modernization and terminal 5 is occupied solely by British Airways and Iberia. Bellow you will find some information regarding what airlines operate on each terminal.
Heathrow Airport Terminal 1 manages all domestic flights inside the UK and Ireland. There are also some European and International flights that run from terminal 1, such as flights to locations like San Francisco in the USA and Cape Town in South Africa. Most UK airlines run from this terminal.
Heathrow Airport Terminal 3 mostly deals with international flights for US, South America, and Asia. There is also a variety of African and Australasian airlines running from Terminal 3 as well as some flights to Europe.
Heathrow Airport Terminal 4 is occupied by International and European flights, handled mostly by Delta, Air India and KLM. They perform flights to locations in the USA, Canada, Asia, Australia, Africa and Europe to places like Paris and Amsterdam.
Getting back to transport, if you do not prefer going to London with a 247 Heathrow Transfer service, there are many other ways you can choose from like the Heathrow Express, London Underground, Heathrow Connect, National Express Coach. But if you do choose a 247 Heathrow Transfer as your transport to London, you should know that there are two type of transportation services operating: the iconic London black cabs and the London minicabs. There are quite a few differences between the two types of services so before booking a Heathrow Transfer with any of them, it would be good for you to know the following:
Heathrow Minicabs services:
–          are cheaper
–          are faster
–          can provide all types of vehicles (even coach)
Black Cab Heathrow services:
–          can be picked-up from the airport taxi ranks or hailed on the street
–          drivers know London much better
–          are more popular
London minicab Heathrow Transfer must be booked in advance as they do not have an assigned spot in the taxi ranks outside Heathrow. To do this you can either call or e-mail a company of your choice. By phone, it will only take about 3 or 4 minutes until your Heathrow Transfer will be booked after which you will receive an Invoice on your e-mail regarding the journey information. Be careful to always check the invoice as sometimes misunderstandings could appear because of a bad phone connection.
Black Cab's stop at the taxi ranks outside all Heathrow terminals. They also can be booked ahead of time for a fixed cost, both online or at the taxi information desks in the arrivals halls of each terminal.
Where to meet the driver at Heathrow Airport
Terminal 1 – Costa Coffee
Terminal 3 – Travel Ex
Terminal 4 – Costa Coffee
Terminal 5 – Costa Coffee
Other Important Airport Transfer Information:
* Get Fares for London Airport Transfers Here: London Airport  Transfer

* Find Out More Information About Transfer from Heathrow to Gatwick: Heathrow Gatwick transfer

* Find Out More Information About transfers from Heathrow to Gatwick: Heathrow Gatwick Transfers
* Find Out More Information About transfers from Heathrow to Stansted and Luton: Heathrow Transfers Stansted Luton
* Prices for transfers from Gatwick to City Airport here: Gatwick to City Airport  Transfers  and Gatwick to Luton Transfers
* We also offer very affordable prices for Heathrow to City Airport Transfers and Gatwick to Stansted Airport Transfers