If you are planning to visit London soon and Gatwick will be your accommodation airport, then this piece of article is going to be helpful. For those who didn't know by now, Gatwick is Europe's leading airport for point-to-point flights and it has the busiest single-use runway in the world with approximately 55 aircraft movements per hour. Actually, the airport has two runways but the Northern one is used only if the main one is out of use. The facility accommodates important airlines such as: British Airways, easyJet, Emirates, Thomas Cook Airlines, Thomson Airways, Turkish Airlines, Norwegian Air Shuttle, with destinations all over the world. Its two terminals North and South offer a wide range of facilities for their passengers like: numerous restaurants and shops, playing areas and changing rooms for babies, business travelers' lounges, cash dispensers, praying rooms, rest areas for disabled passengers and many others. For those who have enough time and want to see the surroundings of the airport, Crawley is the perfect place to visit as it is situated pretty close to Gatwick (only 5 km away). Just note down some landmarks in Crawley that deserve all your attention: Crawley Memorial Gardens, Buchan Country Park, The Hawth, Tilgate Park. In terms of shopping the city has a large County Mall Shopping Centre where you can find famous international retailers such as Boots, Clarks, River Island, Pandora, Oasis, Primark and many others.
Located at 47.5 km south of Central London area Gatwick Airport has good connection links with the British capital city. Choosing the best transfer option from this airport to Central London is quite a challenge, especially if you are here for the first time. It's all up to you if you want to travel by public transportation and save some money or choose to save time and to enjoy comfort with a Private Hire service.In terms of public transportation, you can pick a train service or a bus service.
Rail Transport from Gatwick to Central London: One of the fastest ways to connect from Gatwick to Victoria station (in Central London) is to use the Gatwick Express service with trains running every 15 minutes and a total journey time of 30-35 minutes. You can also use Thameslink services in order to connect to London Bridge, St Pancras International and Luton Airport or Southern Services to London Victoria via East Croydon and Clapham Junction.
Bus and Coach Transport from Gatwick to Central London: Frequent bus and coach services operate from Gatwick to Central London and most of them can be taken from South Terminal Forecourt. Among the most important providers one can find: National Express Coaches, easyBus and Terravision. You can book your journeys online or buy the tickets from the ticket desks in the airport. The average time for your journey will be around 1 hour and 50 minutes depending also on the traffic.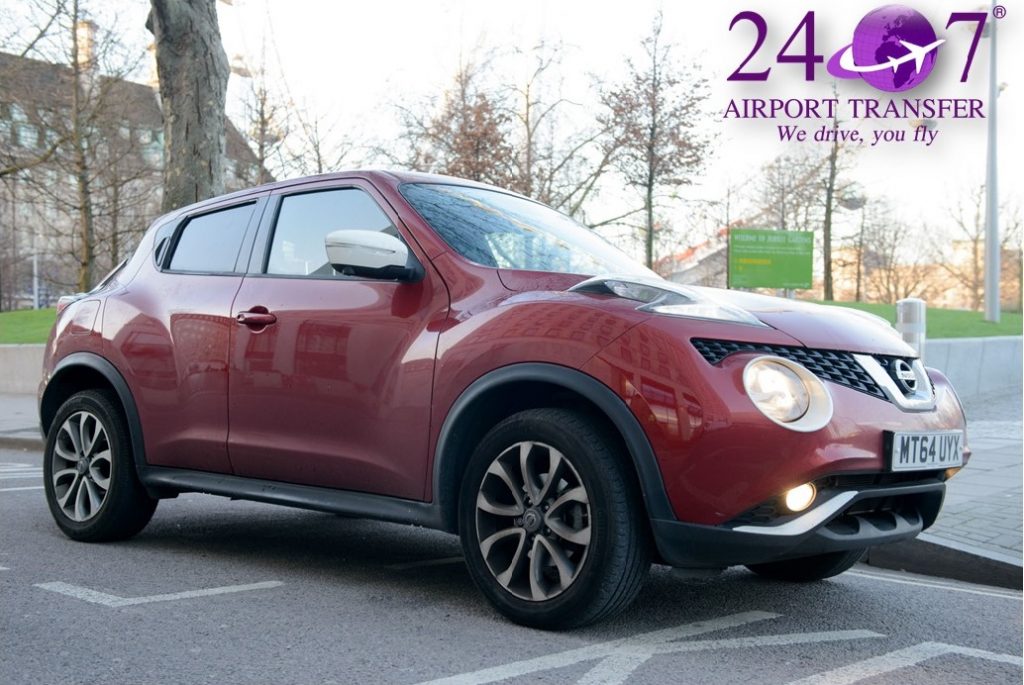 Transport from Gatwick to Central London: If you like to travel in comfort and with no stress regarding your luggage and the time of your arrival, you can always choose to book a Gatwick to Central London Private Transfer. With more than 5 years of experience in the Private Hire Sector, 247 Airport Transfer can be your reliable private transfer services provider whenever you need a Gatwick to Central London ride.
What recommends 247 Airport Transfer?
Well, there are many reasons:
• The high quality of customer services provided which has brought us a 92% customer satisfaction rate
• Great fares (no matter if is day or night)
• On time pick-ups and drop-offs
• Large fleet of new and modern vehicles comprising from saloon cars to 8-seaters and minivans
• Knowledgeable and polite drivers who help you with your luggage and take you to your destination in no time and in the safest conditions
• Free of charge meet and greet service at the airport and flight monitoring for all passengers
• Easy to use booking platform on the website or directly from your phone by downloading the passenger app
• Loyalty discount programs
These are only a few of the numerous reasons for which you can give 247 Airport Transfer a try. Your next Gatwick to Central London private transfer ride can be an enjoyable moment and you will surely want to use us again afterward.