Luton to Central London Private Transport
If you happen to land on Luton airport which is the fourth largest international airport serving London and you are interested in the way you can transfer to London this article should provide some valuable information of the kind.
First of all, just a few words about your accommodation airport. Located at around 46.71 km north of Central London, Luton Airport is a major base for European low-cost flights and in this way it has gained a large number of budget travelers. Among the most important airlines operating to and from Luton Airport one can find: EasyJet, Monarch Airlines, Ryanair, Tarom, Thomson Airways, Wizz Air, Blue Air. With only one terminal building and one runway for aircraft movements, Luton accommodates around 12 million passengers a year, which places it at the fifth position in terms of London's busiest airports. The departures and arrivals area hosts numerous shops (see: Boots, Dixons Travel, Aelia Body Shop, J D Sports, MAC) and restaurants (Starbucks Coffee, Burger King, Upper Crust, Pret a Manger, Benugo, Wasabi) where you can enjoy some agreeable moments while waiting. Near the airport (at approximately 2.8 km) you can take some time to visit the wonderful city of Luton famous in the past for its hat-making industry.
Making your way out of the airport you should have in mind the most appropriate way to transfer to Central London. There are several possibilities to travel between Luton Airport and Central London but you should choose according to your budget or preferences.
The cheapest but also the slowest means of transport (almost 90 minutes on a ride) from Luton to Central London is the bus. There is a choice of three airport bus companies: National Express, easyBus and Terravision, all operating services 24×7. The buses run every 15 to 30 minutes and there are several stops on the way until you reach your destination. The easiest way to buy your tickets is online but you can also find ticket desks at the airport if you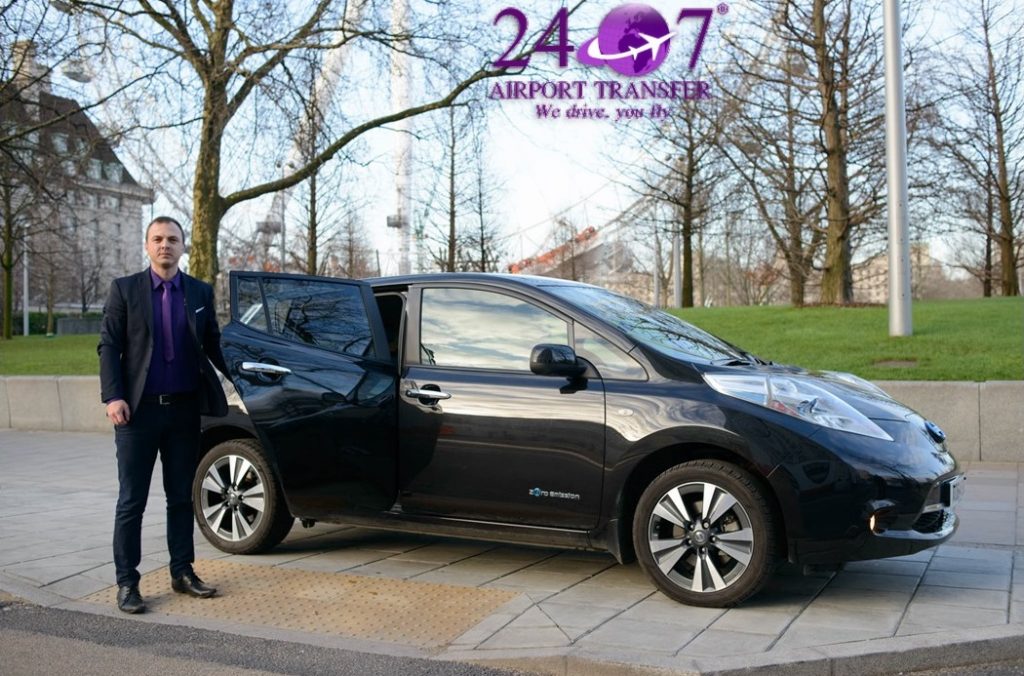 hadn't got time to purchase them earlier. Special discounts can be applied if you decide to buy your tickets with at least 6 weeks earlier.
A faster way to reach London is by train. Using the Luton airport train service with a journey time of 25 minutes you can avoid the traffic congestion that might occur at certain rush hours. Thameslink trains operate frequent services from St. Pancras International Station to Luton Airport. Sometimes taking the train can become rather disturbing because you should know that there is no train station in the airport complex. There is a distance of almost 1 mile between the passengers' terminal and Luton Parkway Station.
If you appreciate comfort and you want to enjoy your London ride with no stress involving your luggage or any established timetable, then you should definitely choose a Luton to Central London Transport service. You will find numerous transport companies that operate transfers all around London and the surrounding areas. One name that stands out is 247 Airport Transfer, a minicab company with more than 5 years of experience on the Private Hire market and with a 92% customer satisfaction rate. Excellent customer service and a great value for customers' money is what made 247 Airport Transfer a great choice for anyone who wants a reliable transfer to and from all London major airports. There are many aspects to take into account when choosing your transport operator so please find below some of the most important ones to pick the 247 Team for your Luton to Central London transport ride:
• Extensive fleet of modern and clean cars (saloon, estate, executive, MPV, 7 and 8- seater) with Free Wi-Fi included
• Polite and smart dressed drivers, all English speakers
• On time pick-ups and drop-offs
• 24×7 pre-booked service all year round
• Great fares for your bookings
• Free meet and greet service at the airport and free flight monitoring
• Child seats on demand
• Discount programs if you register online with a membership account
Hoping that it had covered all your travel necessities 247 Airport Transfer is waiting for you to choose it for your next Luton to Central London private transfer. Just informative, your ride is going to take around 1 h and 20 minutes, so you have enough time to consult your emails or read the press online as you will have a free Wi-Fi connection in your car.
See you soon on the board of our comfortable vehicles!