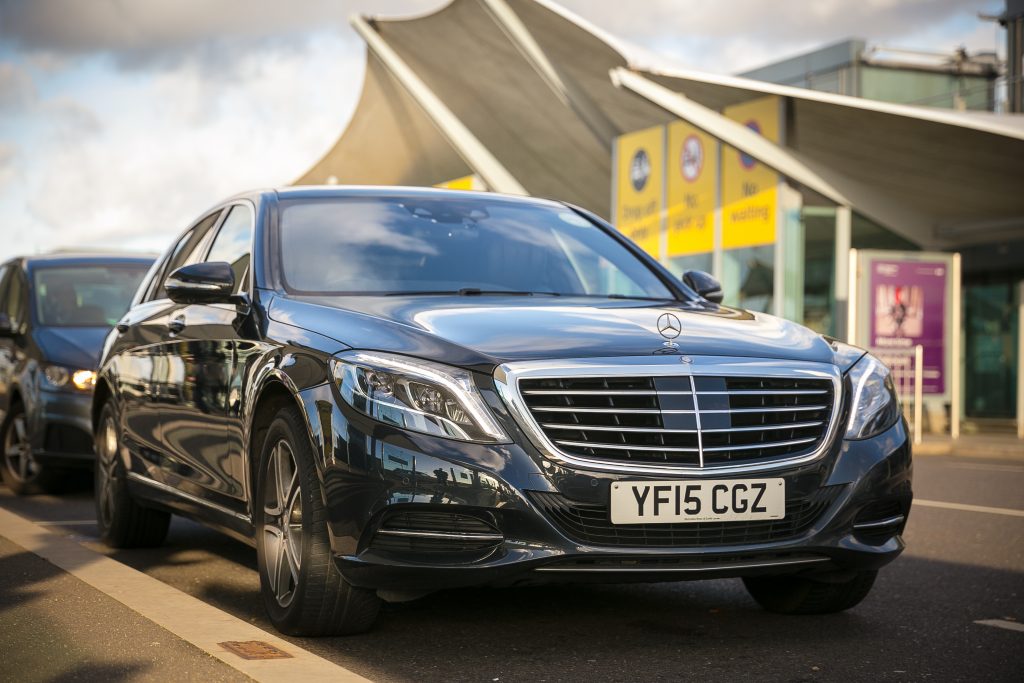 Experience the most pleasant and safety transfer from Stansted Airport to London/outside of London using our Stansted Taxi service. We offer executive and VIP contort at affordable rates for our customers. The vehicles have an interior with leather seats with a luxurious look and the seats itself are non-allergenic.
You can experience the style, comfort, and elegance for your Stansted Taxi transfer in our executive cars. We can offer the executive service in the standard cars, which can take just 4 persons with standard luggage by choosing the 4-seater executive car type (BMW 5 series, Mercedes E Class, Audi A6). It is the perfect car for a business travel or a relaxing transfer from the airport to London/outside of London if you want to travel comfortable and elegant.
We also offer executive service in bigger cars for the customers who need to travel safe and comfortable with their family or in bigger groups. The Mercedes Vito, Mercedes V250 or Mercedes V220 are the most secure and comfortable way to travel and our professional drivers will make the transfer even smoothly. The minivans can fit up to 7 people with 7 handbags and 7 medium luggage.As VIP transfer, we offer the Mercedes-Benz S-Class VIP car type, which is the luxury car with the most comfortable smoothest ride; tested on a variety of roads with bumps, ruts, and undulations, will make these disappear under the car's tires as if they weren't even there. Riding in the cabin of this car is very quiet and tranquil. The highway ride is a serene, smooth glide.
Whatever your needs might be, when choosing to book a VIP car for your Stansted Taxi, you are not choosing just a fancy looking car, but you are choosing the best taxi service and you will have the satisfaction of the highest level.
For Stansted to Victoria Station private transfer, Visit Stansted to Victoria station
For Stansted to Liverpool Street station private transfer, Visit Stansted to Liverpool Street station
For Stansted to London Bridge station private transfer, Visit Stansted to London Bridge station 
For Stansted to St Pancras station private transfer, Visit Stansted to St Pancras station