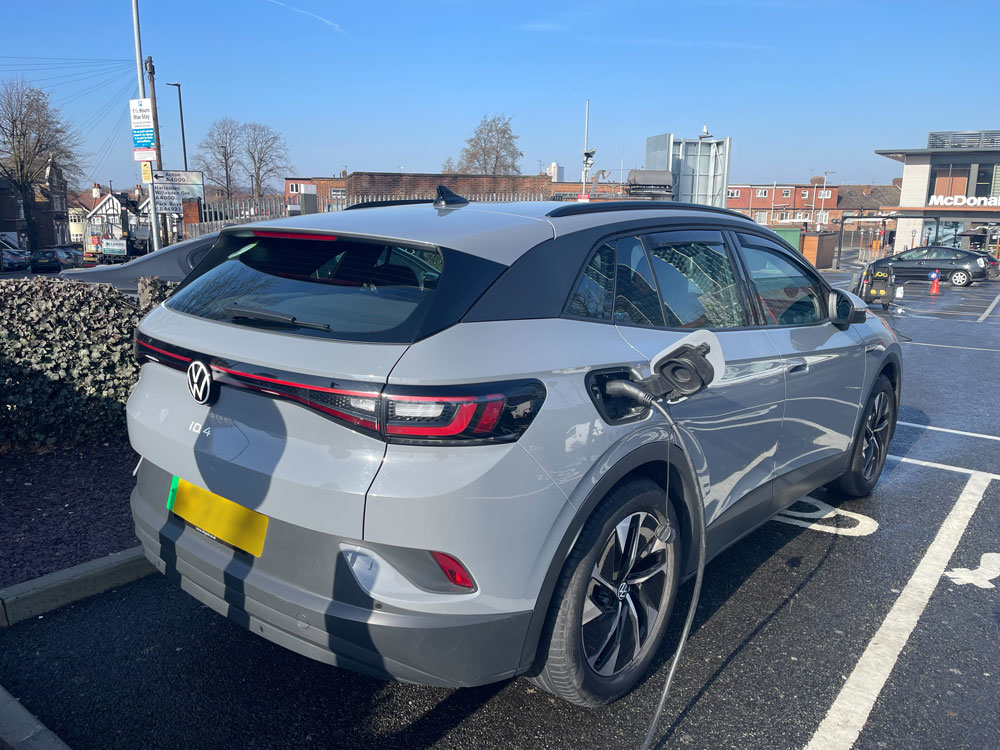 In today's environmentally conscious world, sustainable travel options are gaining increasing importance. London, a bustling metropolis, is no exception. 247 Airport Transfer, a leading minicab company, recognizes this trend and is committed to promoting eco-friendly transportation solutions. With a fleet that includes hybrid cars and electric vehicles, we are spearheading the movement towards greener travel in the city.
The Rise of Sustainable Travel in London
London, a vibrant city known for its iconic landmarks and rich history, is also at the forefront of the sustainable travel movement. As more individuals prioritize eco-friendly transportation options, London has seen a rise in initiatives promoting greener modes of travel. Minicab companies, like 247 Airport Transfer, are playing a vital role in reshaping the city's transportation landscape to align with sustainable practices.
247 Airport Transfer's Commitment to Eco-Friendly Transportation
247 Airport Transfer understands the importance of sustainable travel and has made a significant commitment to eco-friendly transportation solutions. With a diverse fleet that includes hybrid cars and electric vehicles, we are actively contributing to reducing carbon emissions and promoting cleaner air quality in London. Our dedication to sustainability sets us apart as a responsible and forward-thinking minicab company.
Hybrid Cars: The Perfect Balance
Hybrid cars offer a practical and efficient solution for eco-conscious travellers. By combining an electric motor with a gasoline engine, these vehicles strike the perfect balance between sustainability and reliability. 247 Airport Transfer's fleet of hybrid cars provide customers with a comfortable and eco-friendly travel experience. These vehicles consume less fuel, emit lower levels of CO2, and contribute to reducing the city's overall carbon footprint.
Electric Vehicles: Driving Towards a Greener Future
Electric vehicles (EVs) are a driving force in the transition to a greener future. 247 Airport Transfer recognizes their potential and has incorporated EVs into its fleet. These vehicles run solely on electricity, emitting zero tailpipe emissions and reducing dependency on fossil fuels. By choosing an electric minicab from 247 Airport Transfer, passengers contribute directly to cleaner air quality and the preservation of London's environmental heritage.
Reducing Emissions and Congestion in London
Minicabs, especially those with hybrid and electric technologies, play a vital role in reducing emissions and mitigating traffic congestion in London. By choosing an eco-friendly minicab service like the ones offered by 247 Airport Transfer, passengers actively contribute to these efforts. With their optimized routes and intelligent dispatch systems, these minicabs help minimize unnecessary fuel consumption and decrease traffic volume, leading to a greener and more efficient transportation network.
Enhancing Customer Experience Through Sustainable Travel
247 Airport Transfer's commitment to sustainability goes beyond reducing carbon emissions. By opting for an eco-friendly minicab, customers enjoy a premium travel experience that combines comfort, reliability, and environmental consciousness. The fleet of hybrid cars and electric vehicles ensures a smooth and quiet ride, while also creating a positive impact on the environment. Travellers can reach their destinations conveniently, knowing they have made a sustainable choice.
Conclusion:
With the rise of sustainable travel, 247 Airport Transfer is leading the way in providing eco-friendly minicab services in London. Our fleet of hybrid cars and electric vehicles showcases our commitment to reducing emissions and promoting cleaner transportation options. By choosing 247 Airport Transfer, passengers not only enjoy a seamless and comfortable journey but also actively contribute to building a greener and more sustainable future for London. Embrace the eco-friendly trend and make a positive impact with every minicab ride you take.