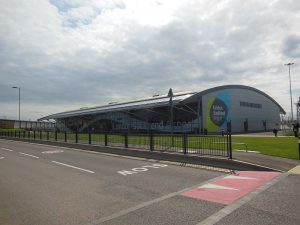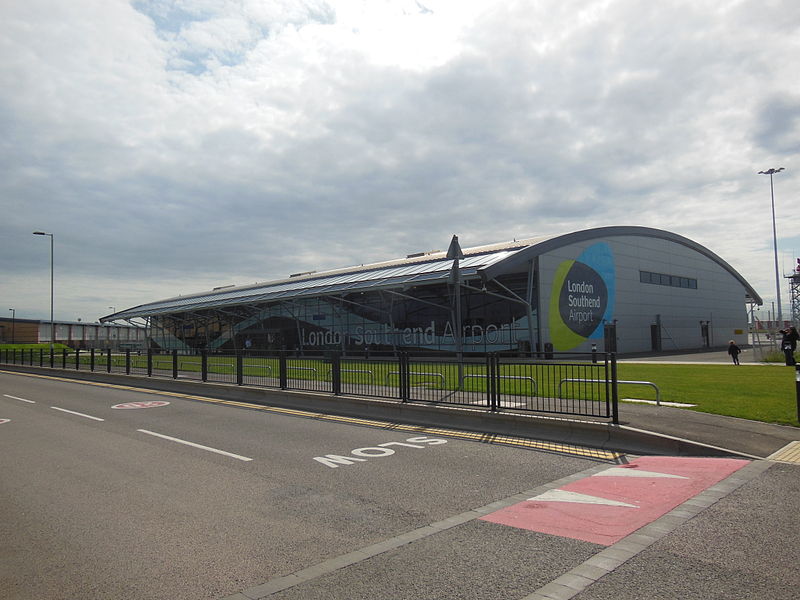 Another major airport in London is London's Southend Airport situated in the district of Rochford within Essex. 50 years ago London Southend Airport was the third busiest one in the UK but it stopped most of its activities in 1970 when all its roles were passed to Stansted. Today, the airport is alive once again as from 2008 it was bought by Stobart Group which invested great sums of money in its development. The first company to relocate its operations on Southend Airport is Easy Jet which opened a base there in April 2012. The airport managers target to reach a number of 2 million passengers per annum until 2020.
Southend Airport was at first the biggest flying ground in Essex, and had the highest number of units, as it was built by the Royal Flying Corps during WWI. It changed leadership in 1915 when RNAS took over. The idea that stood at the base of the construction of Southend Airport was that it would serve as a night fighter station. A great number of planes were flown from there to counterattack Zeppelin airship raiders, including LZ38. The station became a farmland 5 years later.
In the next World War Southend was again put back to use as an airport and soon became satellite base. It became the home ground for fighter squadrons counting Supermarine Spitfires, Bristol Blenheims and Hawker Hurricanes. Many of the pillboxes survived even to this day. Same does the underground defence control room. It stood as a military base until 1946 when in returned to civil use along with its name of Southend Municipal Airport.
Today Southend Airport is in continuos development and has already managed to finalize some of the important constructions on the list. The following initiatives were concluded:
–          A completely new, advanced Air Traffic Control tower became functional in July 2011.
–          A new, re-sited terminal construction was made available to passengers in February 2012 and was formally opened in March 2012. Inside the new terminal there are a high number of restaurants and shops. The old terminal is mostly used today as an executive VIP lounge and reception area for visiting private pilots. It still houses a a coffee shop, check-in desks, duty free shopping and departure lounge, a newsagent, a Hertz car hire desk, a private transfer hire desk.
–          The brand new Southend Airport train station became operational in July 2011 with up to 8 trains per hour going to Central London and was formally opened by the Minister of State for Transport, The Rt. Hon. Theresa Villiers MP in September 2011.
–          A runway expansion also became functional in March 2012. While moderate in dimension, this would permit the Airport to support the new generation of medium sized capacity, high-efficiency airplanes being used by local airlines operating appointed flights and short range vacation charters.
On the same list we can find a few more extra features planned to be finalized this year:
–          In April 2012 a planned expansion to the new terminal at London Southend Airport was granted the go-ahead by Rochford Council. The Phase 2 extension is manadtory in order to guarantee that high criterias of service are not jeopardized as passenger amounts increase towards 2 million per year by 2020.
–          A completely new on site hotel, Holiday Inn Southed, will be completed in the sumemr of this year. The hotel features 129 rooms, 14 executive rooms, six suites and on the rooftop you will find a bar and a terrace.
–          The terminal construction is planned to become longer with 90 metres. The number of check in desks / baggage drop off points are so planned to be increased, as will the quantity of safety measures. The Departure Lounge will expand in dimension to greatly enhance the experience for passengers comforting and expecting boarding after security. A bigger Arrivals place will have boosted baggage recover services and a bigger immigration location. Retail and catering amenities will be extended all over the terminal to be able to supply a much larger variety of shops and services offered to passengers.
Transfer to and from London Southend Airport are usually done by car, bus, private transfer  and mini-cab services or by rail.
Transfer to and from London Southend Airport by road:
–          car transfer from Central London to Southend Airport: A127/A12, A127/A13
–          car transfer from South London to Southend Airport: from M25 going northbound – exit at Junction 29 – merge onto A127 – take 1st exit at the roundabout onto Nestuda Way after 17.4 miles – at the next roundabout take the 3rd exit onto the new airport road – at the end of this road take the 2nd exit at the mini roundabout into Eastwoodbury Lane – follow it round to the Harp House roundabout – turn left there into the Eastern Perimeter Road – you should see the terminal on your left.
Transfer to and from London Southend Airport by bus can be done with services 7/8 and 9 which stop directly to the airport.
Transfer to and from London Southend Airport by rail: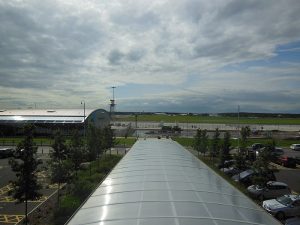 London Southend Airport has a number of 8 trains prepared for the transfer of its customers to Central London. They go to London Liverpool Street. The journey lasts for about 53 minutes. If you choose to go to Stratford Station the journey will take you 7 minutes less. London Southend Airport is situated on the Greater England commuter line between London Liverpool Street and Southend Victoria. It operates a variety of routes, mostly around the East of England.
Transfer to and from London Southend Airport by Private Transfer:
Being just recently re-opened, not many minicab companies operate there so it is pretty difficult to get a private transfer from Southend Airport to Central London with a minicab. Even if London Southend Airport is still under development, for the comfort and wellbeing of our customers and because we are specialized in London Airport Transfers, we chose to add London Southend Airport to our list of destinations.
As you may know or may not know, we praise to be one of the fewest taxi companies in London that tracks flights so, in case you have booked your transfer from London Southend Airport and your plane arrives earlier, there's no reason to worry as your taxi will be right there expecting for you.
Our fast and reliable airport transfer and private transfer service is available 24 hours a day, 365 days a year to take you to your destination. We guarantee to make all your bookings as quick and easy as possible with instant confirmations, regardless if booked online, on the phone or by email. Your safety and comfort is our main concern so all our cars are PCO licensed. We have a wide range of vehicle size to choose from to suit your specific needs: saloon cars, estate, MPV-s and 8-Seaters for larger groups.
Our courteous and knowledgeable drivers, all PCO and CRB checked, will await your arrival at the Arrivals with a sign bearing your name. If your flight is delayed, the driver will be aware of this before he sets off to collect you.
If you're interested in getting a good price for your transfer, then find out that with us you can get 10 % discount for each journey if you create an account on our website (link ul catre pagina de account). When you are a regular traveler this is a great solution to reduce costs.
If you're traveling with children you must know that we offer child seats on request, in order to ensure the safety of your child. We offer you 24 h booking service and customer service with trained operators, so don't hesitate to contact us. If you are interested on payment type we offer you 3 payment methods – Cash to the driver, bank transfer or Credit card payment using our merchant provider: Streamline or Google Checkout.
Other Important Airport Transfer Information:
* Get Fares for London Airport Transfer Here: London Airport  Transfer

* Find Out More Information About Transfer from Heathrow to Gatwick: Heathrow Gatwick transfer

* Find Out More Information About transfers from Heathrow to Gatwick: Heathrow Gatwick Transfer
* Find Out More Information About transfers from Heathrow to Stansted and Luton: Heathrow Transfers Stansted Luton
* Prices for Transfer transfers from Gatwick to City Airport here: Gatwick to City Airport Transfers  and Gatwick to Luton  Transfers
* We also offer very affordable prices for Heathrow to City Airport Transfers and Gatwick to Stansted Airport Transfers
Image: Wikipedia
.