Transfer from Hampstead (NW3) to Heathrow Airport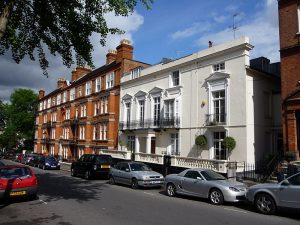 Located on a hilly expanse of parkland the district of Hampstead is one of most expensive areas in the entire London, comprising in its boundaries more millionaires than any other region in Great Britain. It is greatly known for its intellectual, liberal, artistic, musical and literary associations.
Cultural points of interest in Hamstead include buildings like Keats House, the Freud Museum, the Camden Arts Centre, Kenwood House, The Isokon building, Burgh House, and Fenton House. The massive Victorian Hampstead Library and Town Hall was not long ago transformed and prolonged as a creative industries center.
Hamstead counts numerous places of interest from which, probably the most important of them is the largest ancient parkland in London which consists of the well-known and legally-protected view of the London skyline from Parliament Hill. Here you will also find "The Heath", a place most visited for by Londoners for long walks and for its three swimming ponds. One of the eye catchers in the area is The Red Arches, a bridge built in fruitless anticipation of residential building.
The area of Hamstead also has some of the most amazing architectural designs, including the Isokon building, a Grade I listed experiment in collective housing. The Isokon building was home to many great personalities such as Agatha Christie, Ben Nicholson, Henry Moore and Walter Gropius.
Transfer from London Heathrow Airport to Hampstead(NW3) by Rail:
In order to get transfer from London Heathrow Airport to Hampstead by rail you must first take the Heathrow Express to Paddington Station in a journey that will last approximately 16 minutes. From there you will have to embark in a short trip with the tube to Baker Street Station from where you will be finally able to take a direct tube to Finchley Road Station which is located in Hampstead. Other transport options include taking a taxi transfer either from Paddington Station, Baker Street Station or Heathrow Airport to Hampstead.
Transfer from London Heathrow Airport to Hampstead(NW3) by Car:
If you want to get from Heathrow Airport to Hampstead by car you must take the N Circular Rd/A406. A distance of 20 miles separates Hampstead from Heathrow Airport.
Transfer from London Heathrow Airport to Hampstead(NW3) by Taxi Transfer:
A Taxi Transfer from London Heathrow Airport to Hampstead with 247 Airport Transfer will take approximately 1 hour. The Heathrow Airport transfer to Hampstead will cost around 35 GBP for a saloon car.
.