Transfer from Balham (SW12) to Stansted Airport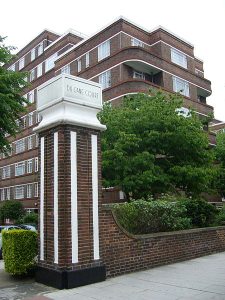 Balham features Europe's largest block of apartments. It is called Du cane Court and it sits on Balham High Road. The complex was not constructed for social housing, but for private occupation. This local and national landmark is distinctive and unique and it dates from 1937. It comprises 676 apartments and during the World War II, it was used by the German pilots as a navigational landmark. Numerous music hall stars from the 40s and the 30s used to live in this impressive block of flats. By that time, the top floor was already converted in a social club. Nowadays, the tops floor incorporates apartments. A current famous resident is Arthur Smith.
The floor plans for the flats range from 4 – bedroom penthouses to studios. The former notable residents were Christine Keeler, a model, Margaret Rutherford, an actress and Tommy Trinder, a comedian. Du Cane Court was used to shoot scenes for the famous British television drama Agatha Christie's Poirot.
Transfer from Stansted Airport to Balham (SW12) by Rail:
So as to get transfer from Stansted Airport to Balham by rail, you need to take the National Rail Service to London Tottenham Hale. This journey lasts almost 35 minutes. From Tottenham Hale Station, you can take the tube to Victoria Station and from there you will take another train to Balham. Other transport options include taking a taxi transfer from Tottenham Hale Station, Victoria Station or Stansted Airport to Balham.
Transfer from Stansted Airport to Balham (SW12) by Car:
In order to get from Stansted Airport to Balham by car, you need to take the M11 motorway. The distance between Stansted Airport and Balham is 44.3 miles.
Transfer from Stansted Airport to Balham (SW12) by Taxi:
A Taxi Transfer from London Stansted Airport to Balham with 247 Airport Transfer will take approximately 1 hour and 25 minutes. The Stansted Airport transfer to Balham will cost around 63 GBP for a saloon car.
Image: Wikipedia