Transfer from Luton Airport to Oxford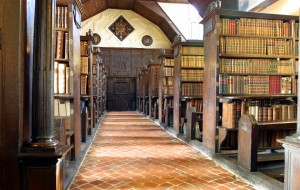 More than a university town, Oxford is one of the most beautiful cities in England. Excellently preserved, it is a conglomeration of narrow alleys, houses built of honey-colored stone and guarded by statues representing weird looking animals. Another majestic piece of architecture, the Bodleian Library is one of the first libraries of the world, which opened its doors in 1602. On its shelves are housed around 5 million rare books, including a particularly valuable collection of manuscripts. It started with a donation of 256 manuscripts from the Duke of Gloucester and later financed by Sir Thomas Bodley. From place to place the town makes room for the covered galleries of the monasteries, a number of 65 churches surrounded by hills, make Oxford a fascinating place with one of the most distinctive architecture in the world.
Each of the colleges in Oxford has its own private life, is an independent organization and holds quite a fortune, most of it coming from donations and bequests. But even under so many differences they still have some things in common like the fact that they have deep roots in the history of England. Oxford was one of Queen Elizabeth's favourite places. She frequently went to Oxford to take long walks and joke with the English and Latin teachers. Oxford is also the place where Charles I kept his court during the Civil War, while the colleges silver plates were melted to serve the royal cause.
Transfer from London Luton Airport to Oxford by Rail:
In order to get a transfer from London Luton Airport to Oxford by rail, you need to take the National Rail Service to London St.Pancras Low Level Station in a journey that will last approximately 32 minutes. From  London St.Pancras you will have to get to Kings Cross Station from where you will be able to take the tube to Paddington Station. Once arrived at Paddington Station you will finally be able take a direct train to Oxford. Other transport options include taking a taxi transfer from King's Cross Station, Paddington Station or Luton Airport to Oxford.

Transfer from London Luton Airport to Oxford by Car:
In order to get from Luton Airport to Oxford by car, you have to take the M40 motorway. The distance between Luton Airport and Oxford is of 68 miles.
Transfer from London Luton Airport to Oxford by Taxi:
A Taxi Transfer from London Luton Airport to Oxford with 247 Airport Transfer will take approximately 2 hours. The Luton Airport Transfer to Oxford will cost approximately 96 GBP for a saloon car.
Image Wikipedia