Transfer from Chertsey (KT16) to Luton Airport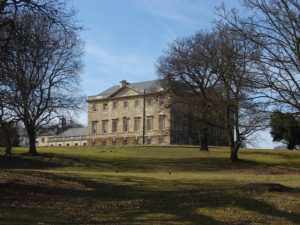 Close to St Peter's Church, you can see the Curfew House. It includes 4 narrow houses and a taller building made of red brick. The name of the establishment comes from the cruel history between Blanche Heriot and King John. The structure features an open pediment and a couple of brick pilasters with dentils and moulded wood cornice. In front of the street, you can see a brick – coped gable. The entrance door has enriched wood architrave, as well as raised centres and reeded panels. The house was founded in 1725.
If you're interested in architecture, then you should definitely visit 25 Windsor Street. It is a Grade II structure with 3 storeys. It is made of brown brick and it has a nipped and tile roof. The windows of the house feature bars and 5 sash windows. The central door has flat pilasters and an open pediment. Moreover, its arched fanlight is segmented by radial bars. The band of the top floor is made of moulded stone, the band on the middle floors is rendered and the one on the ground floor is painted and lined. All these features make 25 Windsor Street a magnificent architectural piece.
Transfer from London Luton Airport to Chertsey by Rail:
So as to get transfer from London Luton Airport to Chertsey by rail, you need to take the National Rail Service to West Hampstead Station in a journey that will last almost 26 minutes. From West Hampstead Station, you can take the tube to London Waterloo and from there you will take the train to Weybridge. From Weybridge, you have to take another train to Chertsey. Other transport options include taking a taxi transfer from West Hampstead Station, London Waterloo, Weybridge or Luton Airport to Chertsey.
Transfer from London Luton Airport to Chertsey by Car:
In order to get from Luton Airport to Chertsey by car, you have to take the M25 motorway. The distance between Luton Airport and Chertsey is 43 miles.
Transfer from London Luton Airport to Chertsey by Taxi:
A Taxi Transfer from London Luton Airport to Chertsey with 247 Airport Transfer will take approximately 50 minutes. The Luton Airport Transfer to Chertsey will cost almost 70 GBP for a saloon car.
Image source:Wikipedia