Transfer from London Stansted Airport to Ipswich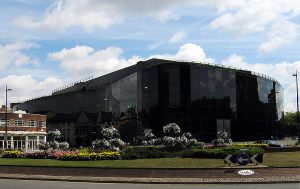 Ipswich is a great town to visit for people of all ages and budgets. Filled with ancient architectural designs, with an exciting combination of historic and contemporary, the town of Ipswich became a great attraction to tourists in the last decades. While there, be sure not to miss the city's rich Victorian heritage which is reflected in the Old Customs House at Wet-Dock and in the Town Hall and Corn Exchange in the town square. Ipswich is also home to 12 medieval churches, displaying the town's past significance and success. A great illustration is the 15th century St. Margaret's Church, a luxurious flint and stone construction, combining some very great looking painted panels from the 17th century. Also, don't forget to visit the exceptional Unitarian Meeting House on Friar Street, a great building constructed in the 16th century.
Ipswich's history will follow you everywhere you go, from the medieval churches in the town center to great architectural structures such as the Christchurch Mansion, Ancient House, the Isaac Lord merchant's house on the Waterfront and the timber-framed Unitarian Meeting House.
It is no shock that Ipswich now offers the most important selection of paintings from outside London, by Gainsborough and Constable. The collections can be admired inside Christchurch Mansion, an amazing Tudor manor buildings located in the town center. A great number of the ancient buildings in Ipswich are sights in their own right.
Transport from London Stansted Airport to Ipswich by Coach:
National Express operates daily services to Ipswich from London Victoria. London Victoria station is located 42 miles from London Stansted Airport. National Express and Air Direct provide a direct coach connection to Ipswich from Stansted Airport, which is the closest London airport to Ipswich.
Transport from London Stansted Airport to Ipswich by Rail:
You can take a train to Ipswich from London Liverpool Street. The journey will take a little bit more than an hour. Liverpool Street is located 36 miles away from London Stansted Airport.
Transport from London Stansted Airport to Ipswich by Car:
The main roads going to Ipswich from London is the A12. The distance between London Stansted Airport and Ipswich is of 50 miles. The journey will last approximately 1 hour and 20 minutes.
Transport from London Stansted Airport to Ipswich by Private Hire:
A Transfer from London Stansted Airport to Ipswich with 247 Airport Transfer will cost around 77 GBP for a saloon car. The airport transfer from London Stansted to Ipswich will take approximately 2 hours.
Image Wikipedia