Transfer from Central London to Port of Southampton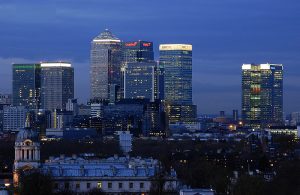 When we talk about Central London, we should include all of the following areas: City of London, a great part of Westminster, and the inner parts of: Camden, Chelsea, Hackney, Islington, Lambeth, Kensington Southwark and Tower Hamlets. Essentially, they comprise all of the main activity done at the embassies, in the financial departments and also in the advertising industry. Central London prides itself with a population of about one and a half million people.
If you are solely a traveler that decided to pay a visit to the capital of the United Kingdom or you simply came in London as a business man, with an important meeting or problem that you have to take care of, please keep in mind that there plenty of hotels at your disposal, suitable for each taste. Some of the most appreciated ones are: The Savoy London, ME London and Strand Palace Hotel London. If you feel the need to take part in the cultural life of London, feel free to let yourself charmed by all the theatre plays, galleries and museums.
For the theater lovers, make sure to try the following places: Savoy Theatre, Aldwych Theatre and Novello Theatre. In case you also want to dedicate a day to visiting interesting sights and local attractions, you have plenty of choices. Some of the most loved ones that are often considered to be the next British icons are: Tate Modern, Royal Academy of Arts, British Museum, National Portrait Gallery, Sir John Soane's Museum, Liberty of London, Institute of Contemporary Arts (ICA), Museum of London and Barbican Centre.
As long as you are here to stay at least for a couple of days, why not take the time and do some shopping sessions, for you or for those loved ones that are waiting for you at home, hoping to receive a beautiful souvenir or a top British designer's clothing item. Just some ideas for ideal shopping sprees are the following: Foyles Royal Festival Hall, Primrose Bakery and The Albion Emporium. You must be starving after looking through so many items and deciding what to buy or not and after trying on many outfits. This is why you definitely have to stop at a nice Central London restaurant and enjoy a great lunch with your best friends. Try The Admiralty and Tom's Terrace at Somerset House.
Rail Transport from Central London to Southampton Port:
In order to get a Central London to Southampton Port Transfer by rail, you have the Warren Street Underground via London Waterloo and then a bus towards Southampton City Centre. The whole journey takes about 1 hour and 35 minutes.
Road Transport from Central London to Southampton Port:
A Central London to Southampton Port Transfer by car can be done by taking the M3 highway. Central London is at a 82.0 miles distance from the Port of Southampton.
Private Transfer from Central London to Southampton Port:
A Transfer from Central London to Southampton Port with 247 Airport Transfer is going to take about 2 hours and 29 minutes, including traffic. The price for a Central London to Southampton Port Transfer starts from 112 GBP.
Images: Wikipedia.