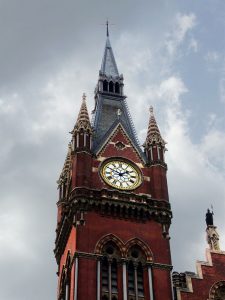 Previously called Luton International Airport, Luton Airport is the fourth largest international airport serving the London area (after Heathrow, Gatwick and Stansted airports) and one of the six airports in the UK's Capital city. Focused on routes mostly in Europe, but also on some charter flights covering destinations in Asia and Northern Africa, this airport is base for EasyJet, Monarch, Ryanair and Thomson Airways flights.
It is located 56.5 km (35.1 miles) North of central London and it was opened for activity on the 16th of July 1938. Luton Airport is also involved in various enviromental and community projects, mainly concerning energy and climate change, waste management and air quality, they use a very efficient tracking system and are applying to the norms of noise reduction. In 2011 they even earned the ExxonMobil Aviation Safety Award for their efforts in keeping everything as safe as possible.
On the community side, they have created various educational programs designed to appeal to the imagination of youngsters that dream about a career in aviation, they have partenered with Sue Ryder for their charity works, and in 2011 they started working with other airport companies and "the Prince's Trust" to develop the 'Get into Airports programme', to support unemployed young people into work.
In the main terminal building adjacent to the onward Travel Center they have also an exhibition space, designed to support and provide exposure to local artists. On top of it all, they also have a Community Trust Fund for projects that benefit the local area and the airport itself.
From Luton Airport to St Pancras International Station – by rail:
In order to reach St. Pancras Station you have to take a bus or walk towards Luton Airport Parkway station and from there you will take the train to Kings Cross Station, which is on the other side of Saint Pancras Station. Another option would be taking a London Luton Transfer to Saint Pancras.
From Luton Airport to St Pancras International Station – by bus:
Another alternative is to take a bus from the Airport Bus Station to Marleybone bus station, and from there simply walk toward the British Library in the Somers Town area, which is a 2 minutes walk from St. Pancras Station. This might take you roughly one hour and 15 minutes.
From Luton Airport to St Pancras International Station – by transfer:
You can get a London Luton Transfer to St. Pancras Station by calling on 247 Luton Airport Transfer. The journey with the Luton Transfer will cost you 62 GBP for the smallest car and it will take approximately 1 hour.
Image: Wikipedia