Central London to Southampton Port Transfers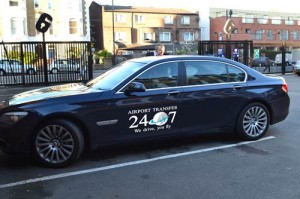 One of the best ways to visit the world and enjoy a restful holiday is to embark on a beautiful cruise that will take you to a nice exotic destination, a tour of Europe, in America or any other destination that you might wish to experience. Depending on your time and budget you can find agencies that provide cruises starting at 3 days and spanning up to 6 months or more.
London is one of the biggest cities in Europe transited by tourists that are either going on a cruise or one of the stopping points to visit. Central London provides great entertainment for tourists worldwide. Here you can find a variety of museums, galleries, theaters, beautiful buildings and you can also find great places to eat and have fun.
From London you can travel to seven ports including Southampton. The Port is Located on the south coast of England at approximately 85 miles from Central London. There are four active terminals and you will find the following cruise operators: Princess Cruises, Royal Caribbean, Cunard, P&O Cruises and Princess Cruises. Getting from Central London to Southampton will take up to three hours depending on the traffic or means of transportation used. Here are some recommendations on how to get from Central London to Southampton port.
Central London to Southampton Port rail transfer:
From Central London the best station to go to is Waterloo. From here you can take a train that will take you to Southampton Central this will take about 1 hour and 14 minutes. There are trains in this direction each 20 minutes. After that you will have to take a bus that will take you to the port area.
Central London to Southampton Port road transfer:
To get from Central London to Southampton Port by car you need to take the M3 highway. The distance is approximately 81 miles and will take about 1h and 50 minutes without traffic.
Central London to Southampton Port transfer:
A Central London to Southampton Port private transfer is going to take about 2 hours and 30 minutes with traffic included. You can choose from a variety of vehicles depending on the number of passengers and the luggage carried.
If you are embarking on a cruise this year and are in need of a transfer, 247 Airport Transfer is here to help you. We provide Central London to Southampton private transfer services at excellent prices and with a variety of modern vehicles. Among our benefits: free Wi-Fi which will surely come in handy, card payment in cars and modern vehicles. Choose 247 Airport Transfer if you are looking to start your cruise experience in a nice relaxed ride.