Transfer from Tottenham (N17) to London City Airport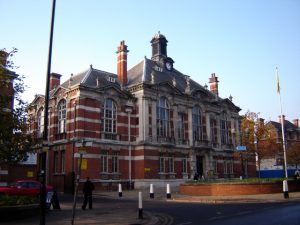 There are numerous landmarks and attractions that are worth a visit in Tottenham. One of them is the Tower Gardens Estate. This is an LCC estate that dates from 1904 when its construction began. Its design resembles the Ghent houses, in Belgium. It is a terraced house with a design extracted from the Arts and Crafts movement. Some of the major features of interest are the 2-story projecting bays, the porches, the low eaves, the long roofs, the impressive chimneys, the gable dormers and the gables. Tower Gardens have a large variety of streets and roads and most of its houses are quite small. The properties that have been constructed later are larger, including an adjacent storey.
Another fine landmark in Tottenham is the St Ann's Church. It was established in 1861 and it features an organ that used to be housed in the Crosby Hall. Felix Mendelssohn Bartholdy, the composer of the Wedding March in Shakespeare's "A Midsummer Night's Dream", gave frequent recitals on that organ.