Transfer from Heathrow Airport to Bedford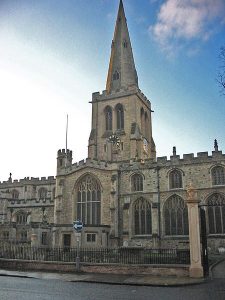 Small but full of energy, the town of Bedford is ruled by the elegance of the river that crosses it and the numerous beautiful houses that stand side by side in silence. An eye-catching designed riverside stroll expands from a part of Bedford to the other, a place where a great number of festivals and other activities occur.
Areas like Woburn and Ampthill are perfect for people that love historical architecture. As an example stands the house of the Duke of Bedford, an amazing abbey designed in Georgian style. There are four other historical chapels in the town, the 14/15th century St Paul's and St Peter's, which is part Saxon, part Norman, the 14th century St Mary's and St John's and the Corn Exchange which guards St Paul's square and the market place, was built in 1874. This place was initially constructed to serve as a meeting place, a concert venue and a place of business. Comedy shows, concerts, corporate activities and council gatherings continue to be organized there.
Another of Bedford's specialties are the landscaped parklands – a great natural display – which house some of the world's most in danger species. The species can be admired at Woburn Safari Park and Whipsnade Wild Animal Park. A heaven of softly rolling countryside, winding rivers and cute towns welcome you outside London, in Bedford, a town perfect for anyone.
Transport from London Heathrow Airport to Bedford by Coach:
Bedford is home to relatively big bus stations located in the heart of town, but there are only a few services that serve long range journeys. National Express operates 4 daily services to Bedford from London Heathrow Airport. An average Heathrow Airport to Bedford journey time is of 2 hours and 15 minutes at a fare of 28 GBP.
Transport from London Heathrow Airport to Bedford by Rail:
Bedford is served by London Midland, First Capital Connect and East Midlands Trains  rail services. A trip to/from London St. Pancras to Bedford will take around 40 minutes by East Midlands Trains and a not more than an hour with the First Capital Connect train.
Transport from London Heathrow Airport to Bedford by Car:
Bedford is located straight between the A1 and M1 motorways. Park and Ride services are also offered. The distance between London Heathrow and Bedford is of 60 miles.
Transport from London Heathrow Airport to Bedford by Taxi Transfer:
A Taxi Transfer from London Heathrow Airport to Bedford with 247 Airport Transfer will cost around 85 GBP for a saloon car. The airport transfer from London Heathrow to Bedford will take approximately 1 hour and 15 minutes.
Image Wikipedia.