Transfer from Stansted Airport to Folkestone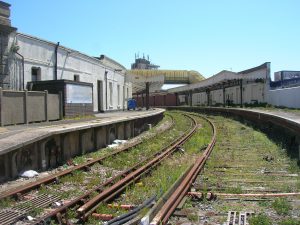 Folkestone's perfect placement on the coast provides it several of the most charming landscapes in England, with sights of France perfectly noticeable over the English Channel. Folkestone also houses a great number of sporting events and cultural options, such as museums, street fairs, and additional activities. The world's really famous White Cliffs of Dover, are among the region's most loved landmarks. Folkestone is also known as "The Garden of England" due to its great variety of orchards and the like distributed all across the county.
A fantastic illustration of the traditional English coastal town, Folkestone is placed in the extreme southeast part of England, straight across from the European continent. It's the key town in the home county of Kent, and it is also a one of the most popular resorts in the entire England.
Folkestone has forever been the subsequent Channel ferry port after Dover. When the town was a holiday resort somewhere at the half of the 19th century, the clifftop to the west was set out as a grassy viewpoint called The Leas. From there you will be able to view great landscapes over the sea.
Transfer from London Stansted Airport to Folkestone by Coach:
There are various coach services that can transfer you from London Stansted Airport to Folkestone. National Express Coach runs several services a day at a price starting from 22.80 GBP. The journey will last between 5 hours and 6 hours and you will also have one change on the way.
Transfer from London Stansted Airport to Folkestone by Rail:
There is no direct rail link between Stansted Airport and Folkestone. On the other hand you can get on one of the trains from London Victoria and London Charing Cross stations that will take you to the resort. The main railway station in Folkestone is about 2 kms from the port. You can get to one of the two railway stations through various means of transport like the tube, rail or coach and, if you are in a rush you can always take one of the many Stansted Taxi's that will transfer you to Folkestone.
Transfer from London Stansted Airport to Folkestone by Car:
Folkestone can be easily reach by car via the M20 motorway. The distance between London Stansted Airport and Folkestone is of 94 miles.
Transfer from London Stansted Airport to Folkestone by Taxi Transfer:
A Taxi Transfer from London Stansted Airport to Folkestone with 247 Airport Transferwill cost around 133 GBP for a saloon car. The airport transfer from London Stansted to Folkestone will take approximately 1 hour and 50 minutes.
Image Wikipedia.