Transfer from Fulham (SW6) to Heathrow Airport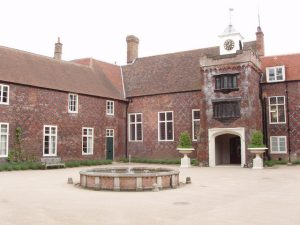 Located in the South West of London, the district of Fulham(SW6) is home of two major Premier League football teams. The first one of them, probably one of the most renown in the world, Champions League winners in 2011 is Chelsea London.
The first great successes recorded by Chelsea have been in 1955 when the club won the league championship followed by other major cup competitions in 1960's, 1970's, 1990's and 2000's. The most successful period in the club's history has been recorded starting with 1996. Chelsea have won four league titles, seven FA Cups, four League Cups and four FA Community Shields. The club have also been productive in continental challenges, winning two UEFA Cup Winners' Cups, one UEFA Super Cup and one UEFA Champions League title. By winning the UEFA Champions League Chelsea have became the first football club in London to ever acquire this trophy.
Home to this fantastic football club is Stamford Bridge, a stadium built in 1877, initially used by London Athletics Club until 1905. Starting with the moment Chelsea Football Club was created by Gus Mears the Stamford Bridge Stadium became its home.
Stamford Bridge has also been the home for many England international matches, FA Cup Finals, FA Cup semi-finals and Charity Shield games. It has also been used for various other competitions, such as cricket, rugby union, speedway, greyhound racing, baseball and American football. The stadium's maximum official attendance has been of 82,905, recorded in 1935, at a league match involving Chelsea and rivals Arsenal.
Transfer from London Heathrow Airport to Fulham(SW6) by Rail:
In order to get to Fulham by rail you must take the Heathrow Express to Paddington Station. From there you will be able to take the tube or other transport options like a taxi to Fulham district. To get from Paddington to Fulham with the tube you must use the district line heading towards Wimbledon. You must get off at Fulham Broadway station.
Transfer from London Heathrow Airport to Fulham(SW6) by Car:
The distance between London Heathrow Airport and Fulham is of 15 miles. You can get transfer from Heathrow Airport to Fulham by car via the M4 motorway.
Transfer from London Heathrow Airport to Fulham(SW6) by Taxi Transfer:
A Taxi Transfer from London Heathrow Airport to Fulham with 247 Airport Transferwill cost around 35 GBP for a saloon car. The airport transfer from London Heathrow to Fulham will take approximately 30 minutes.
Image: Wikipedia.