Transfer from Luton Airport to Portsmouth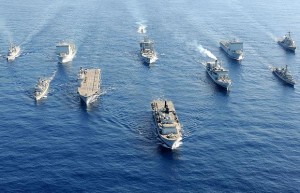 Portsmouth's current day cityscape is dominated by modern buildings from the 1980s. The port continues to play a major role for the city. Portsmouth is also the most important ferry port in England thus being the reason why people choose to go from London to Portsmouth Harbor is because of Portsmouth's ferry port, which was opened in 1976. The plan for its construction was set-up somewhere around the 60's and three locations were targeted in order to build the ferry port. The final choice was at the end of the just recently built M275 and it was based purely on cost. The expansion of Portsmouth Harbor started with the mid-eighties when all three operators increased their usage of the port. Two additional berths were built in that period. Berth 2 was filled a new Berth 2 was constructed. Berth 3 was completed later on and, with its completion, some of the operators in the Port of Southampton changed their home to Portsmouth Harbor. The expansion continued which led to the construction of Berth 4 and 5. Berth 5 was also the final stage of development as the Harbor went to decline starting with the year 2000.
However, the cargo handling of the 1970s has been moved 30 kilometers away, in Southampton. In 1995, a 130 million € expensive program was set up to transform the old port area. In the center of the project is a shopping mall and the 170-meter high Spinnaker Tower, opened officially on 17th October 2005. The project was completed five years later than planned and costed 30 million pounds more than the original estimate of £130 million. In addition, parts of the port under the name Portsmouth Marina have been converted into a modern residential and business district. The program was officially completed in July 2005.
Transfer from London Luton Airport to Portsmouth by Rail:
In order to get a transfer from London Luton Airport to Portsmouth by rail, you need to take the National Rail Service to West Hampstead Station in a journey that will last approximately 26 minutes. From West Hampstead you will have to take the tube to get to Waterloo Station from where you will be able to take another train to get to Fratton Station in Portsmouth. Other transport options include taking a taxi transfer from West Hampstead Station, Waterloo Station or Luton Airport to Portsmouth.
Transfer from London Luton Airport to Portsmouth by Car:
In order to get from Luton Airport to Portsmouth by car, you have to take the M25 motorway followed by the A3 road. The distance between Luton Airport and Portsmouth is of 96.6 miles.
Transfer from London Luton Airport to Portsmouth by Taxi:
A Taxi Transfer from London Luton Airport to Portsmouth with 247 Airport Transfer will take approximately 2 hours and 15 minutes. The Luton Airport Transfer to Portsmouth will cost approximately 149 GBP for a saloon car.
Image: Google