Gatwick Transfer
Gatwick Airport or London Gatwick is located 29.5 miles away from Central London, in West Sussex. It is also situated 3.1 miles away from central Crawley. It is UK's second busiest international airport and the second largest in London after Heathrow. Moreover, when it comes to point-to-point flights, Gatwick is the leading airport in Europe. It also features the busiest single-use runway in the world. More than 30 million passengers arrive and depart from London Gatwick every year.
Gatwick Airport features 2 terminals: South and North. Together, they cover an area of 258,000 m2. They both feature a wide array of help desks, shops, left-luggage facilities and bureaux de change. Therefore, if you land on this airport, you will benefit from a large variety of facilities and amenities.
Since Gatwick Airport is situated farther away from London than Heathrow Airport, the first thing you will be interested in after landing would be finding a Gatwick Airport Transfer. Since there are so many transport options, it might be quite difficult for you to make up your mind. Below, we have presented for you the main means of transportation from Gatwick Airport to London. So, after you read this article, you will most certainly be able to make an informed decision regarding your airport transfer.
Gatwick Airport Transfer by Coach:
You can get from Gatwick Airport to Central London by taking the coach. Here, you have two options. The first one is the easyBus. It runs between West Brompton / Earls Court and Gatwick Airport and it is a low-cost and high-frequency express bus service. It travels both during the night and during the day and it has no stops. A single ticket will cost £2 if you purchase it online and the journey will last approximately 1 hour.
The other option is the National Express. This service travels between Victoria Coach Station and Gatwick Airport and it runs every 30 minutes. Usually, the journey time depends on your destination, but a regular journey will last almost 1 hour and 20 minutes. The price for a single ticket is £8. The service stops at Pimlico, Hooley, Stockwell, Streatham, Wallington, Mitcham London Rd and Mitcham Junction.
Gatwick Airport Transfer by Rail: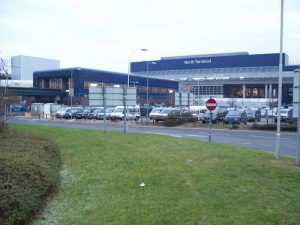 Another feasible Gatwick Airport Transfer would be taking the train to Central London. The fastest way to get to your destination is without any doubt the Gatwick Express. These trains run from London Victoria Station to the South Terminal at Gatwick Airport every 15 minutes. The operation hours are between 4.35am and 1.35am. A single journey will cost £19.90 and a double journey will be £34.90. The service will always stop at Victoria Station and the journey to that destination will take approximately 30 minutes.
Another regular train service running from Gatwick Airport to Central London is Southern. It travels to London Victoria and it passes through Clapham Junction and East Croydon. A single ticket for an adult costs £19.90.
The third rail based option is the First Capital Connect. This train can take you to St Pancras International, London Bridge, Farringdon, Blackfriars or City Thameslink. It features four services per hour and during the night the services are hourly. The single ticket costs £10.
Gatwick Transfer by Private Transfer:
All London's airports have queuing for the passengers in order to pick up a transfer. So, Gatwick Airport does not make an exception. Avoid the unauthorised drivers and stick with the reputable minicabs or black cabs. Keep in mind that the black cabs are usually more expensive than the minicabs. Moreover, they are not able to handle too much luggage and large groups of people. Their advantage is that the drivers know London by heart and there is no chance that you get lost in this beautiful metropolis.
The most comfortable and popular Gatwick Airport Transfer is without a doubt the minicab transfer. This service is cheaper than the one offered by the black cabs. Not to mention that you can travel in big groups, as the private transfer companies can offer you from 4 seat sedans to 34 seat coaches. The prices for a Gatwick Airport Transfer to Central London start from 53 GBP. The journey will last around 1 hour and 20 minutes.
Other Important Airport Transfer Information:
* Get Fares for London Airport Tranfer Here: London Airport  Transfer

* Find Out More Information About Private Transfer from Heathrow to Gatwick: Heathrow Gatwick transfer

* Find Out More Information About transfers from Heathrow to Gatwick: Heathrow Gatwick Tranfers
* Find Out More Information About transfers from Heathrow to Stansted and Luton: Heathrow to Stansted Luton
* Prices for transfers from Gatwick to City Airport here: Gatwick to City Airport  Transfers  and Gatwick to Luton Transfers
* We also offer very affordable prices for Heathrow to City Airport  Transfers and Gatwick to Stansted Airport  Transfers
Images: Wikipedia