Transfer to Heathrow
If you travel for the first time in London, the transfer from Central London to Heathrow Airport should not be a problem for you. There is a wide array of transport options and there is no better alternative. After all, it all depends on your needs and the compromises you are ready to make for comfort and speed. Some of the most reliable and fastest transport alternatives are rail based and you can choose from the roomy, fast, but expensive Heathrow Express to the more crowded, yet cheaper London Underground. The transfers by car are much more comfortable, but they take longer because of the traffic congestion. So, every means of transportation has its own advantages and disadvantages.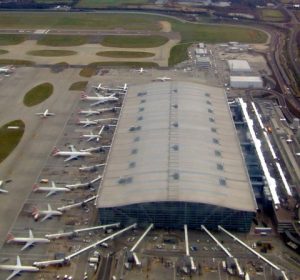 Heathrow Airport features four terminals and the terminal that you are travelling to makes the difference. Terminals 3 and 1 are situated in the centre of the Heathrow Airport, so they offer the best transport options from Central London. Terminals 5 and 4 are located further from the centre and around the perimeter. At the same time, they are located far from each other. They might have an impact on your transfer option. For example, it might take you longer to get from your destination to the airport. In order to get from Terminal 4 to Terminal 5 or vice versa, you will have to take the Heathrow Central or Heathrow Express Service free of charge. They run every 15 minutes. Terminal 4 is not served by Heathrow Express, but there is the Heathrow Express shuttle offering transfer between Heathrow Central Station and Terminal 4. Moreover, since the Heathrow Connect Service stops at Terminals 3 and 1 in Heathrow Central, you have to take the Heathrow Express train from there to get to Terminals 5 and 4. Finally, Terminals 3 and 1 are visited by all National Express coaches, while Terminals 5 and 4 are visited only by a couple of buses.
Choosing the Best Transfer to Heathrow
As you have noticed, there are numerous means of transportation that can take you to Heathrow Airport for anywhere in or outside London. Still, one of the finest options is represented by the Transfer to Heathrow. It may not be one of the cheapest alternatives, but it is without any doubt the most comfortable and most reliable. Moreover, with this type of service, you will always find a car for your preferences, including luxury transports and VIP cars. Choose from shuttle services, 8 seat cars or 4 seat sedans.
The greatest aspect about the Transfer to Heathrow is that they can be booked well in advance so that you can be sure that you will have no problems with your transport in London. Most of the private transfer companies in London offer you various options for booking a minicab: by phone, online, by email or by chat.
The pickup address for the transfer to Heathrow Airport can be anywhere in London. The driver can pick you up from the hotel, from a London station, from your home or from any landmark or street in the capital city. Remember that the price for the transfer depends on the address you are traveling from.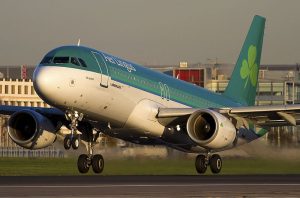 From the Buckingham Palace, the Transfer to Heathrow cost 33 GBP for a saloon car and the journey lasts approximately 35 minutes.
From Hampton Court Palace, the Transfer to Heathrow cost 25 GBP for a saloon car and the journey will take approximately 24 minutes.
From St Paul's Cathedral, the Transfer to Heathrow cost 36 GBP for a saloon car and the journey lasts approximately 40 minutes.
From Greenwich Park, the Transfer to Heathrow cost 44 GBP for a saloon car and the journey lasts approximately 50 minutes.
From the National History Museum, the Transfer to Heathrow cost 30 GBP for a saloon car and the journey lasts approximately 30 minutes.
The Transfer to Heathrow are available 365 days, 24/7. This means that you can even book a transfer on holidays like Easter, Christmas, New Year's Eve, etc. One final piece of advice is to always book with an experienced Transfer Company that has a Public Carriage Office license.
Other Important Airport Transfer Information:
* Get Fares for London Airport Transfer Here: London Airport  Transfer

* Find Out More Information About Transfer from Heathrow to Gatwick: Heathrow Gatwick transfer

* Find Out More Information About transfers from Heathrow to Gatwick: Heathrow Gatwick Transfer
* Find Out More Information About transfers from Heathrow to Stansted and Luton: Heathrow Transfer Stansted Luton