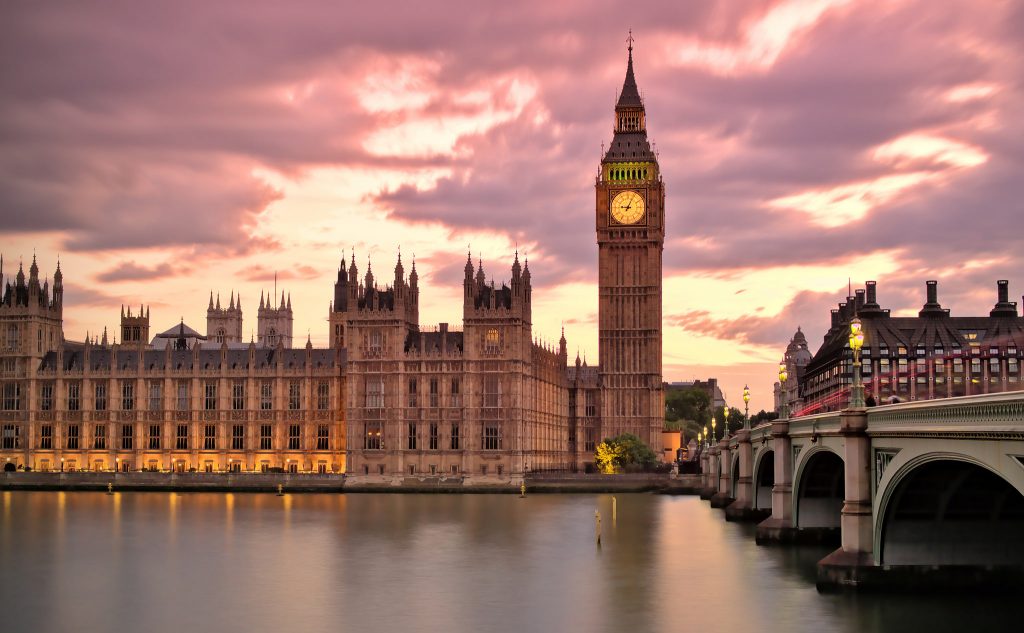 Airport transfer is an important issue for anyone who needs a transfer from Heathrow to Gatwick Airport. Gatwick also offers a large number of transport options to Central London. If you want a safe, comfortable and cheap journey, feel free to book a private transfer with 247 Airport Transfer. We are a professional private transfer company providing transfers to and from all London airports, postcodes and sea Ports in the UK.
Being specialized in Heathrow to Gatwick transfers for both individuals and groups, with the accent on a courteous and personal service at affordable prices, we can ensure you that your journey with us will be a pleasure. Whether you are traveling alone or in a large group we offer you the possibility to choose from various types of cars: saloon, estate, MPVs or the executive type. We use a wide range of cars licensed by PCO, such as Mercedes, Audi or Volkswagen in order to suit our clients best needs.
Our drivers are carefully selected and have extensive knowledge of local information and will be pleased to guide you wherever possible. They have to meet certain criteria and requirements. All are fully licensed, highly experienced, polite and always ready to take you to your destination in the safest manner.
In order to make the Heathrow to Gatwick private transfer booking process as easy as possible, we provide an online booking system which is available on our website. You can create there an account and get 10 % discount for each journey you will make. We also offer free monitoring for flight delays and arrivals. Our aim is to answer inquiries as quickly as possible. If your inquiry is of an urgent nature or you do not wish to use our online private transfer booking system, please contact us directly by phone or email because our team is on duty 24/7. With us, you do not need to worry about hidden charges after you book because we will provide you from the beginning the correct quote and that will not change. We also offer a meeting and greeting service at the airport when required with no extra charge included.
Heathrow to Gatwick Private Transfer Prices
– For a Saloon car (4 passengers, 2 medium luggage, 2 small luggage) – 72 GBP
– For an Estate car (4 passengers, 4 medium luggage, 4 small luggage) – 79 GBP
– For an MPV car (5 passengers, 5 medium luggage, 4 small luggage) – 90 GBP
– For an 8 Seater car (8 passengers, 8 medium luggage, 8 small luggage) – 107 GBP
– For an Executive car (4 passengers, 2 medium luggage, 2 small luggage) – 90 GBP
– For a VIP car (4 passengers, 2 medium luggage, 2 small luggage) – 122 GBP
Where to meet the driver at Gatwick Airport?
No matter on which terminal you are landing on, our London Gatwick private transfer drivers will be easily recognized as they are always elegantly dressed, smiling and waiting for you with a name board. Day and night, they will greet you with friendship and respect, take care of your luggage and answer your questions. To make it easier for you to locate our drivers, we have described the meeting areas below.
Gatwick South Terminal
In the South Terminal, you will be able to find the driver of 247 Airport Transfer in front of "Costa Coffee" which is located right outside of arrivals and is also one of the biggest shops around.
Gatwick North Terminal
If you are arriving on Gatwick North with a UK or Ireland flight you will find our driver waiting for you in front of "Costa Coffee" which is on the left or the Arrivals Gate.
For customers that land on Gatwick Airport with an International flight, the driver will be waiting for them in front of "Travelex Bureau de Change" which is clearly signposted right outside the gate.
Transfer from Gatwick Airport to London by Coach
The transfer from the airport can be made also by the coach. The coach station of Gatwick airport is on the lower forecourt of the South Terminal and in the upper forecourt of the North Terminal. Drop-off is at the terminal door of either the North or South terminal. National Express coaches cover 98% of the UK including local stops in England, Wales and Scotland. They will take you to and from Gatwick Airport at all times to make sure you are on time for your flight or destination. The most popular destinations by coach are Gatwick – Heathrow transfer starting with £24.50 single fare, Gatwick – Central London or Gatwick – Cambridge. When you use a dedicated coach service you will also save money on airport parking, which sometimes is quite far away from the terminals. This way you will be dropped off at the door of the terminal. You can see and book fares online and you will get special discounts. So if you like to travel by coach and save money this is a great method, but this does not apply to the time of the journey which is much longer than by private transfer.
If you are a train lover then you must know that Gatwick railway station is directly linked to the South Terminal and is only a few minutes away from the North Terminal via a free transit train which runs every 3 minutes at peak times. You can find rail information and ticket desks in the arrivals areas of both the North and South Terminal. If you want to go from Gatwick to Heathrow airport then you must know that the ticket starts with £17.60 according to the time of the day. The journey by train takes longer than with other means of transport but is comfortable and cheaper. Booking online rather than waiting until you get to the station saves you time as well as a lot of money. Passengers arriving at South Terminal but requiring North Terminal can take a free transit train between the 2 terminals. National Express also operates the only direct transfers between Heathrow and Gatwick Airports with over 100 services a day.
Another way to get to or from Gatwick airport is to hire a car. This option is valuable especially when you want to visit many locations in England or you are traveling accompanied by your family. So, if planning a holiday tour of England you may consider this alternative which can become cheaper than public transportation. Of course, this option is not a good one if you are not accustomed to the English way of driving with the steering wheel on the right-hand side. In Gatwick Airport you can find numerous car hire companies with whom you can negotiate the price of a car for your whole period of staying.
Short  history 
Gatwick Airport is one of Uk's most important airports and the first choice arrival and departure point for more than 35 million passengers every year. In 1930s Gatwick Airport began its life as a small enthusiast flying club (Surrey Aero Club) and was issued with its first public license in 1934, which allowed it to be used by commercial aircraft. Since 1935 when it was a privately-owned, grass airfield, Gatwick has changed almost beyond recognition. New transfers ways and aprons were opened in 1936 and walkways were constructed to allow passengers to walk straight into the airport from the train station nearby. During the Second World War, Gatwick Airport was used as a Royal Air Force base. In the 1950s, the importance of the airport was recognized when the government named it as London's second airport.
In 1952, the Government approved the development of Gatwick into a direct alternative airport to Heathrow with a significant investment program. Originally, Gatwick had only one passenger terminal, the South Terminal, and in 1962, the terminal doubled in size with the construction of two new piers. In 1965, the British Airports Authority assumed ownership of Heathrow, Gatwick, Stansted and Prestwick airports. In 1988, The Queen officially opened the North Terminal which cost more the £200 million.
In 1994, the first phase of the new South Terminal International Departures Lounge and the new North Terminal International Departures Lounge were opened. The investment for both lounges was estimated at £30 million. In December 2009 Global Infrastructure Partners (GIP) became the owners of Gatwick Airport Limited.
Location
Gatwick Airport is located 3.1 miles (5 kilometers) north of the center of Crawley, West Sussex, and 28.4 miles (45.7 km) south of Central London. It is known as London's second busiest airport, after Heathrow, and in what concerns the surface is the second-largest international airport in the UK. Gatwick is seen as Europe's leading airport for point-to-point flights. The two terminals – North and South – cover an area of 810,000 square feet (75,000 square meters) and 1.3 million sq ft (120,000 m2) respectively.
Airlines and destinations
Charter airlines usually prefer Gatwick airport over Heathrow as a base for London and South East of England flights. Important operators, such as Aer Lingus, British Airways, Easy Jet, Ryanair, Flybe, US Airways, Transavia, Wind Jet, Monarch Airlines, Emirates, Lufthansa, Virgin Atlantic, Thomas Cook, and Thomson Airways use Gatwick as a base for their flights. Over 90 International Airlines fly to more than 200 European and international destinations from Gatwick Airports North and South Terminals. From Gatwick Airport you can fly with a low-cost fare to the most important European destinations: Verona, Venice, Dublin, Geneva, Amsterdam, Salzburg, Marseille, Stockholm, Budapest, Barcelona, Palermo, Lyon, Toulouse, Prague, Sharm el Sheik, Tirana, Edinburgh, Sofia, Madrid and many others.
The bulk of traffic, including domestic, international and charter flights, go through Gatwick South Terminal. Most British Airways flights, Delta Airlines, other overseas Airlines, and some charter flights operate from the North Terminal.
Terminal Information
The departure terminal, check-in area, and subsequent boarding gate will depend on the passenger's chosen airline and destination. Passengers flying from Gatwick Airport will need to know if they are travelling from the North (N) or South (S) Terminal.
You must know that the transfer between the two terminals is realized by shuttle trains that run every few minutes 24 hours a day and the journey will only take 2 minutes. Gatwick Airport offers a range of facilities catering for all kinds of different travelers.
On the North Terminal Departures area you can find an exchange currency office, 3 ATM-s of Barclays, Midland and Nationwide Link which cater for most international cards, a Mezzanine level food hall in the Avenue and an office for left or lost luggage functioning from 06:00 to 22:00 pm. If you want to shop for duty and tax-free, The Avenue shopping mall is the best solution. Disabled facilities, baby changing areas, and showers are available also in this area.
The North Terminal Arrival area also offers a large number of facilities. To exchange currency you can find here 2 Bureaux De Change and if you are interested in car hire, buses or car transfer you can find the most important companies operating at Gatwick, in the terminal forecourts. If you want to have lunch bad news is that in the area only coffee and snacks are available. On the arrivals concourse, you can find also a chapel for private prayer if you want to have a moment with yourself and God. You can also find news shops and bookstores in the area if you want to read. The toilets are situated next to Baggage Reclaim and at each end of the Arrivals Hall where there are also disabled access, showers, and baby care facilities. From the mezzanine floor, each passenger can take the shuttle train to the South Terminal. In the North Terminal Airside you can find also a large range of facilities such as: video games area near the Red Lion pub, a variety of outlets from fast food to quality restaurants where you can have a peaceful lunch or dinner, an internet cafe where you can communicate with your loved ones, an information desk, an exchange currency office, and postal services. For those who like to shop at a tax-free shopping mall, there is a wide variety of stores.
Those who fly from the South Terminal must know that they can find here all the facilities they need to have an enjoyable time at the airport. In the South Terminal Departures area, you can find an exchange currency office offering also limited banking services, some cash dispensers machines opposite the International Departures security entrance in Zone G/H. If you want to eat you may go on the mezzanine level around the shops in The Village. Shop as much as you like in shops you find in The Village, on the mezzanine floor. And do not worry, there are plenty! You can find a worship place here too, more exactly in The Village area. If you want to have a shower or go to a toilet, then you must go to the mezzanine floor. On the forecourt, you can find also luggage trolleys free of charge. Postal services are available on the upper mezzanine level along with instant passport photographs, photocopying, and business card printing machines.
In the South Terminal Arrival area, the facilities are mostly the same as in the North Terminal Arrival area. Exchange currency offices are available in zone S and if you are interested in transfer options from the airport then important companies of car transfer, car hire and buses are available in the forecourt of the terminal. An information desk is opened in the area if you have any uncertainties. You can find coffee and snacks if you want to have a small snack in the area. The entrance to the Rail concourse is signposted and is towards the Departures area if you choose to take a train.
The South Terminal Airside area is a place where you can find plenty of restaurants and fast food stores if you want to eat, or a video games area if you need entertainment. Cash dispensers and exchange currency offices are also available for anyone in need. On the upper level, next to Thomas Cook exchange currency office you can find the airline lounges. In the shopping mall in the area you can buy plenty of nice things tax-free, so give it a chance. Postal services and toilets are also available in the Departures lounges area offering disabled facilities and baby changing rooms.
If you travel with your family then you must know that Gatwick Airport offers a wide range of children's facilities, plus facilities for those flying with babies: from baby changing rooms to child-friendly bars and restaurants, playing areas and executive lounges for families.
Important contacts
The following list includes the most important phone numbers for Gatwick Airport and can be useful to any passenger coming to the airport:
Information Desk +44 (0)844 335 1802;
Medical Services +44 (0)129 350 7400;
Police +44 (0)845 607 0999;
Airport Parking +44 (0)870 850 2825;
Left Luggage – North Terminal +44 (0)129 350 2013;
Left Luggage – South Terminal +44 (0)129 350 2014;
Lost Property +44 (0)129 350 3162;
Bulk Baggage Porter +44 (0)129 350 7509;
Shopping Information Line +44 (0)870 850 2825;
National Rail Enquiries +44 (0)845 748 4950;
Gatwick Express Timetable +44 (0)845 850 1530;
National Express +44 (0)870 580 8080;
Checker Cars +44 (0)129 356 9790;
London Black Cabs +44 (0)870 846 0003.