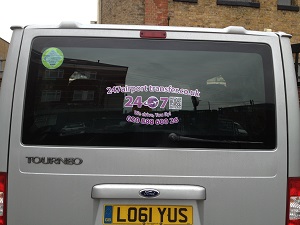 Luton Airport is the busiest fourth airport in London, mainly being chosen by travellers or inhabitants that live in the northern districts of London. Its prices and good service makes it so attractive, plus the various possibilities of taking an airport transport and heading to London or to catch another flight, as the capital of the United Kingdom can pride itself with five major airports. We would suggest that you plan your business trip or holiday so that you can stop in London for a day or two, at least. You can either book a hotel in central London or simply choose a comfortable one that is located nearby Luton Airport.
Now you are probably thinking that this area might not provide you with that many fun activities. But here is where you are wrong, as Luton is surrounded by plenty restaurants, sights, local attractions, bars, etc. If you landed around lunch time, check in your hotel and then just head towards a nice place, for a warm and delicious meal. Tash, The Good Earth – Mill Hill and Zan Zi Bar are just some examples. Some shopping might be the best cure for a long and tiresome flight, so make sure to try Luton area's markets and boutiques. Some unique stores are: London Designer Outlet, Godiva and Never Never Land.
London and the United Kingdom in general are famous for many things, especially for their wild nightlife during the weekends. So if you have the luck to be here on a Friday or Saturday, make sure to try a pub or several. Some of the best that are situated in the Luton area are: Clissold Arms, Adam & Eve and The Kings Head. For a good drink, you can also try the following bars: The Boogaloo, The Betsy Smith and The Shop. Of course, you can fill your evening with other events, like concerts and theatre plays. This means that you have many options for a great night out, even if you are travelling solo or with your family or best friends.
After all the fun is over, you can happily head towards your flight connection on Stansted Airport. We have provided below some airport transfer option. Choose wisely and always think about your safety and comfort first.
Rail Transport from Luton to Stansted:
In order to get a Luton to Stansted Transfer by rail, you have the bus from Luton Airport (every 10 minutes – line 888) and then the train from Luton Airport Parkway (every 20 minutes) via King's Cross St. Pancras (every 5 minutes) and London Tottenham Hale (every 15 minutes). This whole journey takes about 1 hour and 32 minutes. Another option would be to take a bus from Luton Airport (every 20 minutes) via Marylebone, Baker Street (every 10 minutes). This journey will take about 2 hours and 23 minutes.
Road Transport from Luton to Stansted:
A Luton to Gatwick Stansted by car can be done by taking the M25 highway and then the M11 one. Luton Airport is at a 53.9 miles distance from Stansted Airport. This journey will take about 57 minutes, without including traffic.
Transfer from Luton to Stansted:
A Luton to Stansted Transfer with 247 Airport Transfer is going to take about 1 hour and 31 minutes, including rush hour traffic. The price for a Luton to Stansted Transfer starts from 64 GBP.